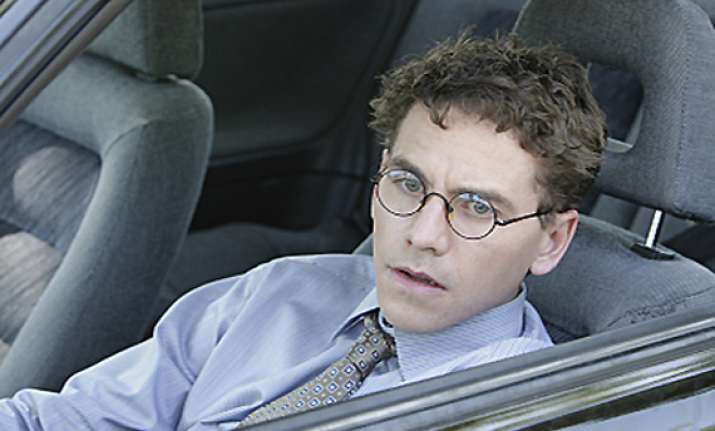 London, Dec 22: One of the developments in season nine of CBS' hugely popular crime solving drama 'NCIS' is that Jimmy Palmer is engaged to girlfriend Breena, and the couple are planning a Spring wedding.

Brian Dietzen who plays the somewhat nerdy Jimmy says no matter how you see Jimmy, having a wedding is on the way: "He's getting married by the end of the season so we should expect to see kind of like a - we see a little bit of apprehension on maybe a little bit of cold feet coming from him so far but I think by the end of the season we're just - we are going to see a wedding is what (Executive Producer) Gary Glassberg says so I'm excited for it.  It should be very fun," he says.

Jimmy, a character originally only supposed to play one episode, has spent the last eight plus seasons playing the Assistant Medical Examiner for 'NCIS,' which Dietzen notes is actually a fictionalized position, 'NCIS' actually doesn't have a Medical Examiner let alone an assistant for one.

Jimmy's role as sort of the new kid on the block team member has been a vehicle, Dietzen says, to answer viewer questions, "Jimmy has been trying to learn from Ducky - David McCallum - for several years and how to become a better medical investigator, how to become a better crime solver, forensic expert; that sort of thing and along the way Jimmy tends to glean as much information as possible from kind of the elder statesman and in doing so I think he kind of lets - his character lets the audience in on - well, what does that mean? What does that mean that post-mortem lividity is on this side and so the body must've been flipped?  So I get - my character get to ask lots of questions and kind of fill the audience in on what's really going on," he explains.
"Jimmy gets to be the every man who doesn't really solve crimes in his spare time.  So I get to ask lots of questions but once in a while say very inappropriate things - especially around dead bodies and get either the icy cold stare from Gibbs or an eye roll from Ducky or just dead silence and everyone looks at me going, '(Sigh).  Did you say that out loud? Were you just thinking that and you said it out loud? That's what happened, (sigh).  Oh  G/d,'" he jokes.

And if you notice Jimmy picking up more of the slack on the show - it's planned that way. Dietzen says after more than eight years on the job - he'd be a bit worried if his character didn't have some sort of advancement.

"He's been asking the right and wrong questions for several years now so I think now it's time to say, 'Okay, well, if anybody's been working at a job for eight years they're going to move up a little bit if not in job title at least in responsibility so definitely taking over a little be more responsibilities here and there in the fields," he says.