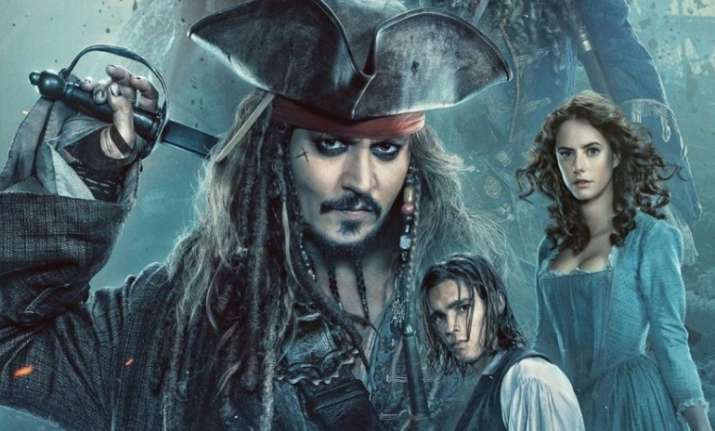 Jack Sparrow patrons were desperately wishing to see him back on the screens. But the fifth instalment brought disappointments to the fans as the movie is abysmally short of breath. The same old huffing and puffing through a glorious alcove of gargantuan gags doesn't feel amusing anymore. The audience crave to see uncluttered humane stories about man, woman and crisis after watching the film. 
The fifth instalment lays it on thick. The narrative provides no reprieve from the forced farcical sense of fury unleashed. The protagonist, a pirate on a rampage on the high seas, remains true to his character: A sodden anti-hero brutishly vile and unlikeable. We first see Sparrow (Depp) locked in a bank vault with a woman. The stunt that follows culminates in him tied down to a guillotine alongside a young woman accused of witchcraft.
Also Read: Priyanka Chopra's Baywatch trails at Box Office as well after disappointing reviews
This year's opening is the lowest of the series. The Pirates of Caribbean series has never seen an opening as low as this year. Let's hope that the earning might grow impressively as Sunday arrives. The fifth instalment of Pirates of Caribbean is among the lowest rated for the franchise, i.e. 32% on Rotten Tomatoes. According to Deadline, 
Dead Men Tell No Tales drew 51% men to 49% women. Those under 18 at 20% gave the movie an A. Forty percent came out for Johnny Depp per CinemaScore, grading it an A-, while 42% came out for subject matter and 38% for type of movie, which indicates that Pirates fans came out for this.

Although, Pirates of Caribbean 5 raced ahead of Priyanka Chopra-starrer Baywatch, but the domestic box-office numbers aren't impressive enough to call it a hit.