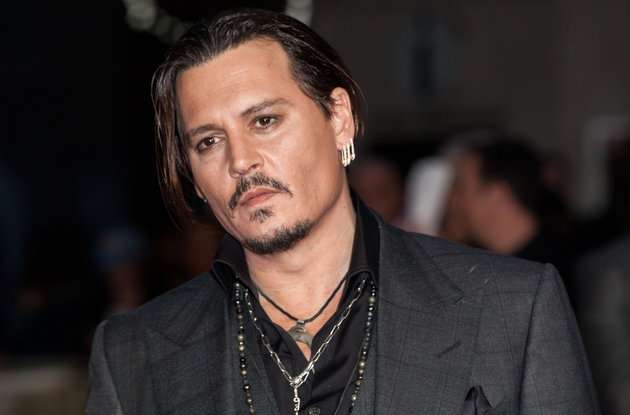 After impressing the audience with his roles of a pirate and a mad hat maker, Hollywood actor Johnny Depp is all set to enter the J.K Rowling's wizarding world. The actor has been roped in for the upcoming sequel of 'Fantastic Beasts and Where to Find Them'.
Directed David Yates, the movie will mark the screen writing debut of the 'Harry Potter' fame writer J.K Rowling.
Though, no details have been revealed about Depp's role in the movie, it is being stated that the 'Black Mass' actor will be seen in a bigger role in the sequel, which will hit the floors early next year.
On the other hand, Depp's inclusion in the movie has created a stir on micro-blogging site Twitter. The 'Harry Potter' fans are quite distressed with the makers decision to cast Johnny Depp considering his legal cases of domestic abuse.
hello @jk_rowling @FantasticBeasts the Harry Potter universe is all about being against the abuse of power and yet you cast a known abuser?

— ⛤Natalie⛤ (@wednesdaydreams) November 2, 2016
While many urged J.K Rowling and the makers to rethink over their decision, several Twitter users slammed them for their double standards.
Oh no, @jk_rowling. Please rethink casting Johnny Depp.

— Tessa DARE TO VOTE 🇺🇸 (@TessaDare) November 2, 2016
i don't think people realize how damaging it can be to other victims of abuse to see someone like Depp continue to get roles after this

— moved (@fionagallaqher) November 2, 2016
Winona Ryder stole something once and her career plummeted. Johnny Depp abused his wife & he continues to get roles. i love double standards

— moved (@fionagallaqher) November 1, 2016
My Dumbledore/Grindelwald make out fantasies don't want to put Johnny Depp in the picture.

— Andrew Sims aka The Sims (@sims) November 2, 2016
Interestingly, the 53 year-old actor will also be seen doing a cameo in the first installment of the movie which will hit the theatres on November 18 this year.
Rowling had, earlier, stated that 'Fantastic Beasts' will be the first instalment of the five movie series.
"Fantastic Beasts" is set in 1926 with Redmayne arriving in New York as part of a global excursion to research and rescue magical creatures -- including some hidden in his briefcase. Chaos strikes when some of the creatures are inadvertently let loose.
The movie will star Eddie Redmayne in the lead along with Katherine Waterston, Alison Sudol and Dan Fogler.
(With IANS Inputs)