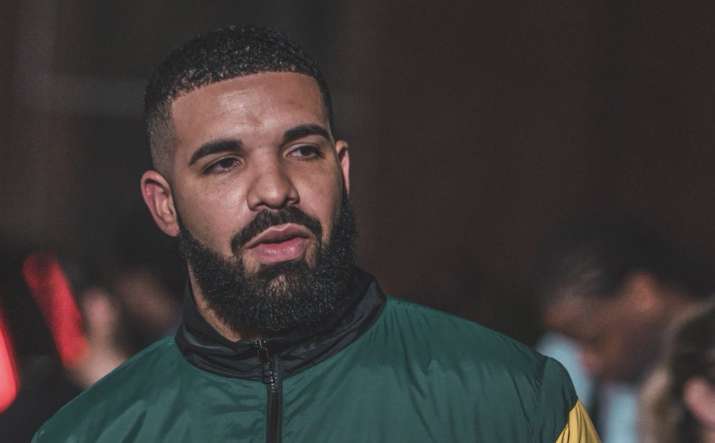 Drake finally released the official music video of the In My Feelings song that started the crazy internet challenge called 'KiKi Challenge'. The music video was dropped by the Hollywood rapper on Friday. For those who came late, the song is making all the noise on the social media due to the bizarre internet trend which we fondly know as #KiKiChallenge or #InMyFeelingsChallenge. In this challenge, the participant has to jump out of a slow moving car and dance to the song. It was Instagram comedian Shiggy that gave birth to the challenge and as a result, the song jumped to the number one spot on the Billboard's Hot 100 list this month.
For complete details about #KiKiChallenge: What is KiKi (KeKe) or InMyFeelings Challenge? How it started? Why police thinks it's dangerous; All you need to know
Earlier, Drake had no plans to release the song as a single. But after this immense popularity on Twitter, the rapper released the official video which is more like a tribute to the netizen who shot his song to instant fame. He has credited Shiggy for the popularity of In My Feelings song in frnt of his millions of fans.
Here's the official video of Drake's In My Feelings song
In short, In My Feelings video is a shoutout to all the people who helped make the song what it is now. The video is currently trending on number one spot on YouTube with 10 million views in less than 24 hours.
Here's how Twitter is reacting to Drake's In My Feelings video
Phylicia Rashad playing the black mama who tells Drake to get off her lawn with that begging is PERFECT! #InMyFeelings pic.twitter.com/fL1eoJ3do2

— Shelby Ivey Christie (@bronze_bombSHEL) August 3, 2018
Too lit 🔥 #InMyFeelings this one goes down in history 🤪 pic.twitter.com/kv276797x7

— Jilly Anais™ (@JillyAnais) August 3, 2018
Jesus Christ Drake. Do you create anything bad? That #InMyFeelings video bridged the gap between a superstar & his fan base.

— BrandonZ🕊 (@BZellas) August 3, 2018
The moment he realized it wasn't a dream. #InMyFeelings pic.twitter.com/QTyURp7mkT

— Word On Road (@WordOnRd) August 3, 2018
However, in the original video, Drake didn't jump out of the car to dance on the song. The trend was started by Shiggy who danced on the street with some signature steps. Ever since then people have gone berserk about #KiKiChallenge. Police around the world are warning people about the harm that involves doing this challenge. Mumbai Police, Noida Police and several other state police departments have already issued the warning against taking or passing this challenge. But, people won't stop. Have a look. 
Kiki might not, But #PunjabPolice has a lot of love for its citizens.

Which is why we challenge you to do the smart thing and not dance in the middle of the road with the car door open.

What's your choice?#InMyFeelings or #InOurJail #KikiChallenge pic.twitter.com/7clEgGGqRY

— Punjab Police India (@PunjabPoliceInd) August 1, 2018
My chat with a guy who got hit by a car... #InMyFeelings #Fail @Drake pic.twitter.com/bvvQwFvlRZ

— Jimmy Kimmel (@jimmykimmel) July 31, 2018
I Just Killed The #InMyFeelings Challenge. pic.twitter.com/cRJfvUZUBU

— Dylan Palacio (@greentoepalacio) July 28, 2018
Florida man hit by car during #InMyFeelings challenge stunt gone wrong because Florida https://t.co/GykV6ru1iu pic.twitter.com/pzhsGwIOBS

— Billy Corben (@BillyCorben) July 28, 2018