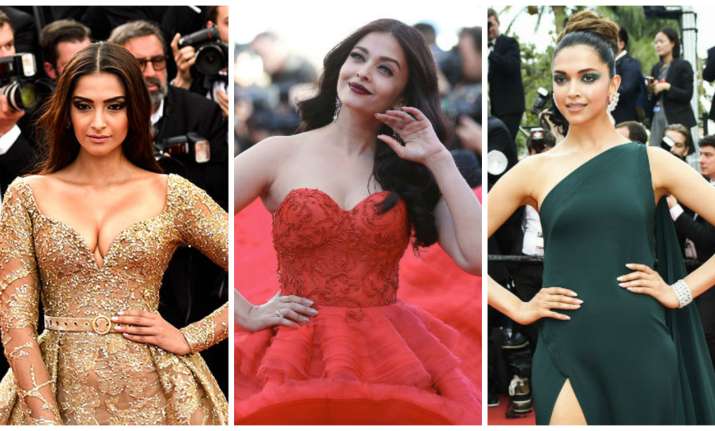 The prestigious Cannes Film Festival is all set to begin from May 8th and people are waiting with bated breath to see what their favourite celebs wear at the red carpet. The French Riviera is going to be more special this year as 20 female filmmakers are all set to make their debut at the event. Like every year, Aishwarya Rai Bachchan and Sonam Kapoor will be seen walking the red carpet whereas Kangana Ranaut and Mahira Khan will be making her debut at the lauded festival.
Importance of Cannes
The film festival is popular for screening some of the best the greatest films of all time. Talented artists are appreciated for their work. It is an honour to get his movie premiered at Cannes.
Red carpet appearances
This is known to all that Cannes is the pilgrimage for all the fashion lovers. Many renowned celebs every year walk the red carpet in the stylish outfits designed by some well-known designers. Aishwarya and Sonam has earlier mesmerised people with their red-carpet appearances. This time, Huma Qureshi, Kangana and Mahira will also attend the event. It will be interesting to see what outfits the gorgeous ladies wear in order to kill people with their looks.