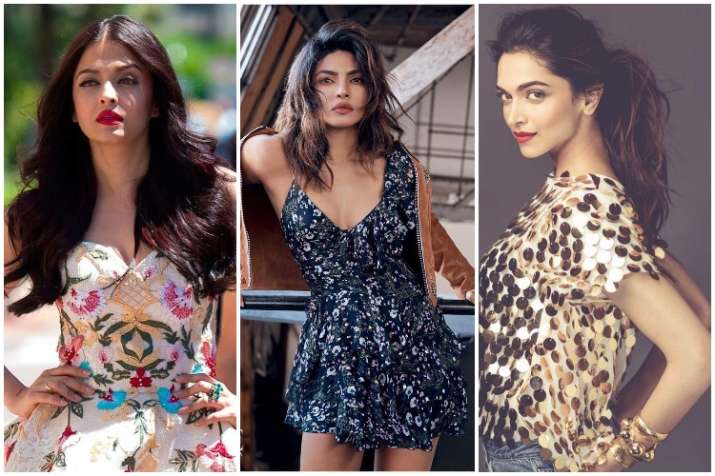 Three Bollywood actresses- Priyanka Chopra, Deepika Padukone and Aishwarya Rai Bachchan have found a spot in the list of world's most admired women. The list has been devised on the basis of an annual survey conducted by YouGov. Hollywood diva Angelina Jolie tops the list for the second time in two years. The top 20 list consists of names of popular celebrities from the world of entertainment, politics and activism.
The YouGov website states, "The Results are calculated from the combination of responses to two questions – whether a respondent admires the figure at all and then whether they are the figure the respondent admires the most." Each country's results are then weighed against the country's population size.
37,000 people took part in the survey representing 35 countries. Among the Indian women, Aishwarya Rai Bachchan topped the list. She comes at number 11 followed by Priyanka Chopra and Deepika Padukone, who are placed at number 12 and 13 respectively. It is the first time for three of them to be featured on the list. There's no doubt that Deepika, Priyanka and Aishwarya's popularity have seen an upsurge in the last one year. Aishwarya Rai Bachchan made another scintillating appearance at Cannes Film Festival while Deepika and Priyanka forayed into Hollywood with their debut films.
The Bollywood trio is followed by Gal Gadot and British PM Theresa May. Other entertainment celebrities in the list include, Oprah Winfrey, Emma Watson and Madonna. Pakistani activist Malala Yousafzai also found place at number 8.
According to the Indian votes, the top three position would include Kiran Bedi, Lata Mangeshkar and PV Sindhu.