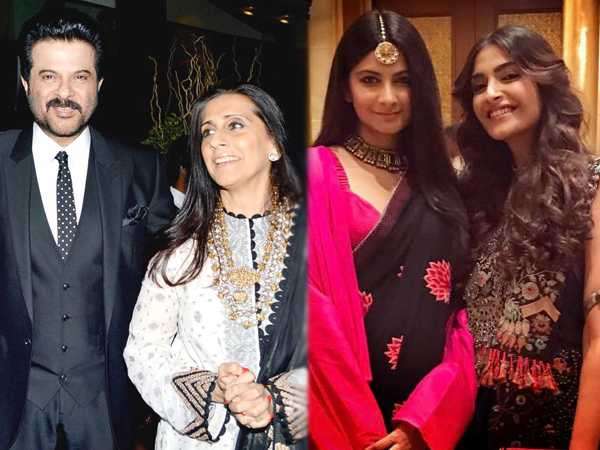 Veteran Bollywood actor Anil Kapoor, who has been winning hearts with his latest release Fanney Khan, is trending today for all the right reasons. The 61-year-old actor recently opened up on how he met his ladylove and wife Sunita Kapoor and how they both created a world together that includes their three children, one of which is Bollywood actress Sonam Kapoor. 
Now, daughter Sonam aka Sonam Kapoor Ahuja has shared an adorable picture of her parents Anil and Sunita, which has taken the intenet by storm.
The actress, who recently got married to Anand S Ahuja, has revealed that she looks up to parents Anil Kapoor and Sunita Kapoor for some major relationship goals.
The 'Veerey Di Wedding' star took to social media to share an adorable picture of Anil and Sunita and wrote alongside, "#relationshipgoals".
Anil Kapoor revealed that their love story started with a prank call. Someone gave Sunita Kapoor his number to prank call him. That's when Mr. India was smitten by her voice. They met and became close friends. 
They discussed everything, including Anil Kapoor's then love interest, an unnamed lady. It was when this anonymous woman walked out of Anil's life, Sunita Kapoor entered his life as his life partner. They knew they were in love with each other without an official proposal, like those you see in Bollywood films. But the journey wasn't easy. Sunita was a banker's daughter and an established model while Anil was still struggling to make a cut in Bollywood.
On the work front, Anil Kapoor's Fanney Khan which has Aishwarya Rai Bachchan and Rajkummar Rao in important roles has hit the cinemas on August 3. The film is about a tumultuous journey of a father and daughter in a middle-class setup. 
Also Read: When Anil Kapoor's wife Sunita Kapoor went on her honeymoon 'alone'