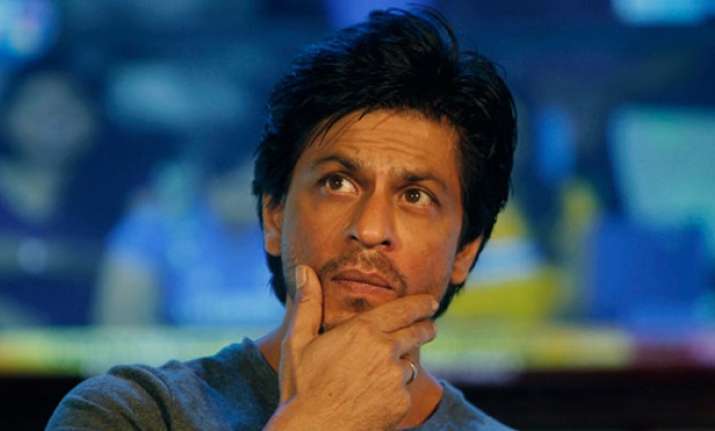 A video of Peasants & Workers' Party MCL Jayant Patil screaming at someone in a boat at Gateway of India went viral. Later, Patil claimed that superstar Shah Rukh Khan's boat was obstructing the movement of people travelling to Alibaug. He also alleged that Police were behaving as if they were SRK's personal servants and they were meant only for Shah Rukh Khan's security. Patil also opposed to the actor's boat docked at the gateway.
He said, "I was at gate no 1 of Gateway of India on November 3, 2017, around noon. Actor Shah Rukh Khan was seen on a boat. He gestured at the crowd from the boat, blew kisses, said hi, hello etc. His gesturing continued for around 15 to 20 minutes from the boat. Many people, including tourists to Gharapuri were waiting to board the boats. I was to board a boat to Alibaug. We all were inconvenienced, as his boat was docked to the staircase."
Patil also claimed that he's going to take the matter to the legislature.
He added, "In between, the police on 'bandobast' duty started pushing people to control the crowd. One of the police personnel pushed me. One senior police officer identified me and made way for me. Then I boarded my boat after first getting into a boat, which had Shah Rukh Khan on board, that was docked near the staircase. I came to know the actor was going to his farmhouse in Alibaug for his birthday."
However, he cleared that he did not shout at Shah Rukh Khan when he was boarding the boat. The video footage of the incident went viral on social media. It showed MLC shouting at somebody sitting inside the boad. He was also heard saying, "Shah Rukh may be a superstar, but he does not own Alibaug".
Patil said, "The issue will be raised in the upcoming session of the legislature. Police are unavailable for bandobast duty or when crimes like rape, murder etc take place, but they are easily available to celebrities. The actor should have come out of the boat on to an open space in Gateway of India to greet or be with his fans, rather than inconvenience citizens travelling to Alibaug."
A senior police official also gave his statement on the matter. He said, ""Both the ex-minister and the actor reached there. The minister was in a hurry. Shahrukh didn't say anything and left. Since none of them have approached us, we don't have any case."
Watch the video here: