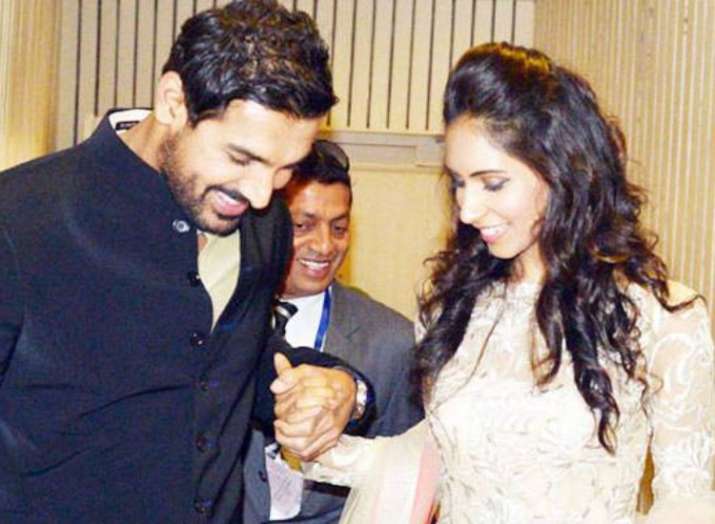 John Abraham, who is gearing up for the release of his upcoming film Satyamev Jayate, does not like to speak about his personal life in public. However, recently at an event, the actor opened up about his married life and revealed that he doesn't think he is a perfect partner, on the other hand, feels lucky to have Priya as his wife.
In an exclusive interview with Pinkvilla, John said, "I think I've realized I'm pretty faulty. I'm probably not the perfect partner. I think Priya brings a lot of maturity to the relationship. A lot of sanity, a lot of stability and she's a good person. Rarely do I find people in our industry who want to stand back. She's one who has chosen to stand back and say, 'Listen, I'm not interested in this space of hogging the limelight. I'd rather sit back and do some real work."
Ever since the two tied the knot in 2014, John and Priya have been enjoying the marital bliss away from the limelight. While Priya accompanies John at several events, she never desires to steal the spotlight or enter the world of glamour.
On the other hand, John has been working in the industry for nearly 15 years now. In these years, while he has made many good friends in Bollywood, he has a different approach to relationships when it comes to the industry. He says, "In Bollywood, if you try too hard to make a relationship work, it won't happen. I don't try. My relationships with people are organic. I don't try too hard to be someone's friend."  
John Abraham's upcoming film Satyamev Jayate will hit the screen on August 15. Here's the trailer-