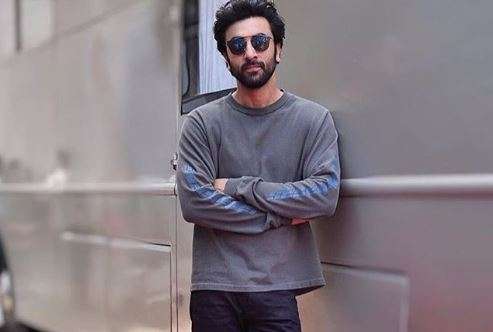 Ranbir Kapoor, who is gearing up for the release of his much-awaited film Sanju has interesting slate of movies lined up. Apart from Ayan Mukerji's Brahmastra, Ranbir has Shamshera and Pyaar Ka Punchnama fame director Luv Ranjan's untitled project with Ajay Devgn. While he believes Samshera is quite a departure for him, the Barfi actor says that Luv Ranjan's dramatic story is something which he hasn't done before.
Directed by Karan Malhotra, Samshera is produced by Yash Raj Films and also features Sanjay Dutt as an antagonist. In this film, Ranbir will be seen in a role of dacoit. "Shamshera is not a story of a daaku, but a film based in the 1800s, it is about a dacoit tribe who are fighting for their right and independence from the British. There was a great story of heroism, a story rooted in our country which actually happened back then," Ranbir said
"It is a departure from the kind of films I have done, it is not the coming-of-age lover boy roles which I have done often. Shamshera is in the aspirational space, the space of true, badass commercial cinema." A 45-second teaser was released by YRF last month, where Ranbir was seen on a battlefield holding an axe and arrows and a Hindi caption that read 'Karam se dacait, dharam se azaad'. 
Shamshera is set to go on the floors by the end of this year and shooting will wrap by mid-2019. The film will have an element of romance as well because Hindi movies are incomplete with a love story, says the actor. "A true blue Hindi film has everything- comedy, action, romance drama. And all these films I am doing are all in that direction, we are trying to have all these factors in it." 
Talking about Luv Ranjan's movie, Ranbir said: "Luv Ranjan's film will happen after I finish Brahmastra and Shamshera. It is a dramatic love story. So I am really looking forward to that. It is something which Luv hasn't done before, something which even Ajay sir and I haven't done before." 
In all his upcoming films, Ranbir will be working with big stars - Dutt in Shamshera, Devgn in Luv's next and megastar Amitabh Bachchan in Brahmastra". 
The Tamasha star says working with them gives him a career high. "These are the actors who I admire, who I was inspired when I was an aspiring actor and now to share screen space with them and find acceptance... Amit ji gives so much of love and respect as an actor, it is amazing. It is something I aspire to be. Amit ji has been working for 49 years, he is probably the biggest superstar ever born in the world. But till today, the humility, hardwork, passion he shows, it is quite amazing and inspiring for me as a young actor." 
Ranbir says, Brahmastra, which he is currently shooting with Alia Bhatt, is written in a trilogy format. "Ayaan has spent six years of his life working really hard to make an original story, born in our country, to come alive in that form. It is not a superhero film as people say. It is a romantic-fairytale in a supernatural format. We hope the first film does well, it will give us the opportunity to make part two and three.
(With PTI inputs)
For all latest news, keep checking our Facebook page