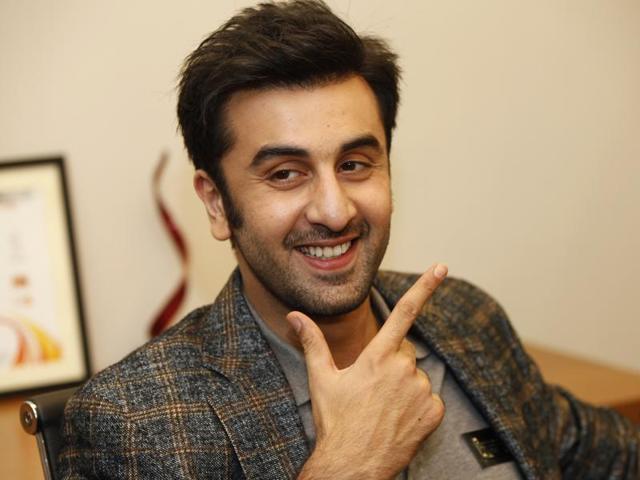 Bollywood heartthrob Ranbir Kapoor is among those celebrities who prefer to stay away from social media buzz. However, that doesn't stop their day to day activities from making news on internet. Though Ranbir is away from social media but his fan pages always make sure that Tweeple don't miss him. Recently, much to the delight of his fans, the actor decided to chat with Twitterati via one of his fan pages.
With the hashtag Chat With Ranbir, the Jagga Jasoos actor gave exciting replies to many of his fans. From opening up about Virushka's marriage to the film which made him cry, Ranbir was at wittiest best. When one of his fans said, ''hey Ranbir, Anushka's wedding is incomplete without you singing Channa mereya. Just saying'', Ranbir said, ''I felt sad because I had no idea about it but I felt happy because I've never seen her so happy and beautiful''. 
Besides revealing his idea of perfect day and favourite film of 2017, Ranbir also opened about the last movie which made him cry. When the actor was asked to name the film, he said ''post Jagga Jasoos release''.
Check out some of his responses here
Virushka's wedding
I felt sad because I had no idea about it but I felt happy because I've never seen her so happy and beautiful https://t.co/WxVXilNBlJ

— Ranbir Kapoor Fan Club (@RanbirKapoorFC) December 21, 2017
First film that was offered
December 21, 2017
A person whom you troll
Aditya Roy Kapur https://t.co/okN4HZvuVJ

— Ranbir Kapoor Fan Club (@RanbirKapoorFC) December 21, 2017
Perfect day
Sleep, football, films, food, dogs, hot shower, cool breeze, music https://t.co/An6lUNk2RA

— Ranbir Kapoor Fan Club (@RanbirKapoorFC) December 21, 2017
Favourite film of 2017
Baahubali 2, Thor and The Disaster Artist https://t.co/5QbyJlbpSN

— Ranbir Kapoor Fan Club (@RanbirKapoorFC) December 21, 2017
Last movie that made you cry
Post Jagga Jasoos release https://t.co/vQ1chVGqD5

— Ranbir Kapoor Fan Club (@RanbirKapoorFC) December 21, 2017
This was beautiful. Thank you. Everybody. I'm going to do this more often. I promise. Have a Merry Christmas. And a happy happy new year. I love you. See U at the movies pic.twitter.com/JEOEd30eT2

— Ranbir Kapoor Fan Club (@RanbirKapoorFC) December 21, 2017
After closing the chat session, the fan page shared a picture and a message on behalf of Ranbir which read, ''This was beautiful. Thank you. Everybody. I'm going to do this more often. I promise. Have a Merry Christmas. And a happy happy new year. I love you. See U at the movies.''