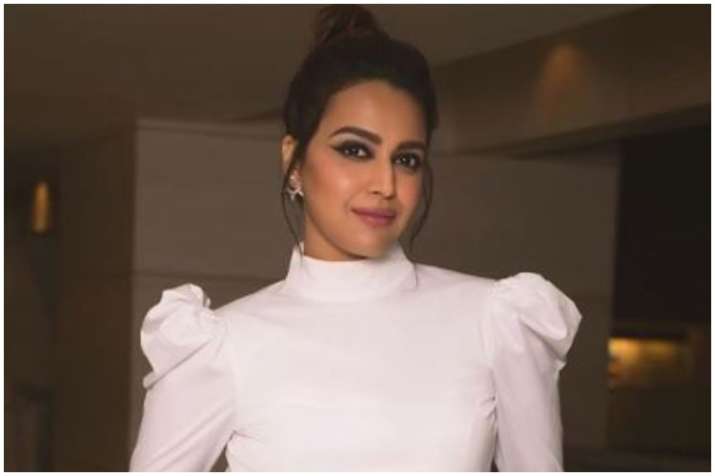 Actress Swara Bhasker, who will be seen playing a pivotal role in Veere Di Wedding, stated that even if she is doing an out-and-out commercial project, she won't compromise with the content.
The actor, who has been part of critically-acclaimed projects like "Nil Battey Sannata" and "Anaarkali of Aarah", says her past choices have made her aware of the fact that she needs to pick performance-oriented characters.
"There are people who have offered me films that were so-called glamorous but there was nothing much for me to do in them. So I didn't do that. I have a body of work that justifies that I should have something fairly substantial to do. I can't do something random just to be seen in a certain clothing... I will not be able to do that," Swara told PTI.
The actor said filmmakers tend to stereotype her because of her previous films, but producer Rhea Kapoor believed in her and offered the role of Sakshi to her.
"I have done more desi characters and so people assume 'she can do only this'. Kudos to Rhea's vision. It shows she has an imagination. Also, the fact that Rhea's sister Sonam knows me, helped because she knows the person I am," she said.
The trailer of "Veere Di Wedding", which was also stars Kareena Kapoor Khan, Sonam Kapoor Ahuja and Shikha Talsania, has got mixed response as some sections of the audience have criticised the language of the film.
Swara said the makers have tried to show things in as real manner as possible.
"I think the criticism is misplaced because this film is about four young urban women, their friendship and their choices. The fact is that young urban women in India, who belong to a certain class or cultural background or lifestyle, they drink, some of them smoke, some use cuss words with friends. We are simply depicting that.
"It is not that it is the only thing we are showing. It is not a story about four women drinking or using cuss words, it is about friendship," she said.
The 30-year-old actor said she cannot understand why people have a problem with language of the film.
"You will never ask Anurag Kashyap why his films show men mouthing so many abuses. But when heroines like Kareena and Sonam are suddenly seen cussing, smoking and drinking, everyone's morality is threatened. It is a really a case of misplaced morality," she said.
"Veere Di Wedding" will release on June 1.
(With PTI Inputs)