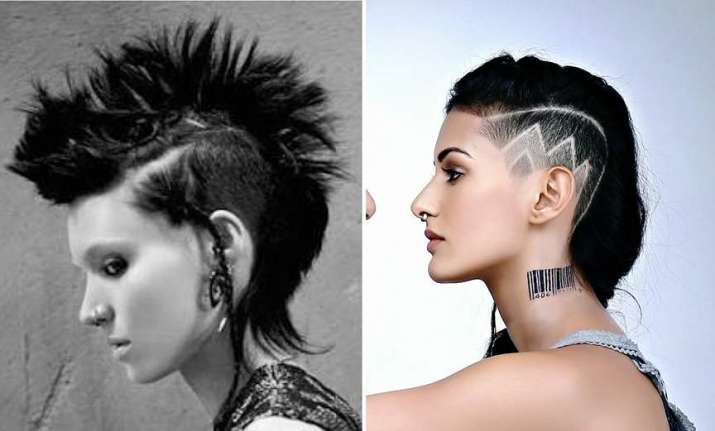 After Telugu cinema, model turned actress Amyra Dastur is all set to carve her niche in Bollywood with Leena Yadav's Rajma Chawal, where she is playing the female lead with Rishi Kapoor.
Rajma Chawal is a light-hearted drama about a boy who falls in love with a girl who is more rebel than religious. The film will see Amyra sporting a badass look, uncannily quite similar to Rooney Mara from the 2011 Academy Award-nominated film Girl with the Dragon Tattoo, if her first look is anything to go. Amyra will be seen sporting an undercut with patterns on the side of the head with a lot of tattoos on her body. She even had the side of her head shaved for an edgier look.
A report claimed that this look was finalised after many brainstorming sessions by the production house. They wanted Amyra to appear distinct from the rest of the cast, hence, went for an unusual avatar. Reportedly, Amyra even suggested to go bald but makers weren't impressed with the idea.
The movie which also features Anirudh Tanwar is scheduled to release in November.