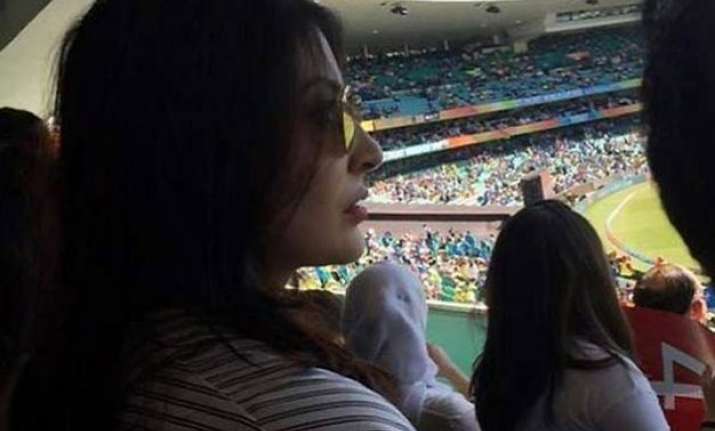 With much uproar inside stadium over today's India vs Australia match, there's one thing which caught the attention of many - Bollywood actress Anushka Sharma watching it as well!
Yup, we caught her in an anxious mode while watching the crucial World Cup 2015 semi-final between India and Australia.  This image which was posted by an Indian cricket fan from inside the stadium has gone viral over social media sees Bollywood beauty looking out as Team India is fielding at the moment.
Going by her luck in previous matches, we guess there'll be a lot of flying kisses and smashing boundaries by Virat Kohli for Team India.
Earlier media reports confirmed that actress Anushka Sharma headed off straight to Australia soon after the launch of her upcoming flick with Ranbir Kapoor 'Bombay Velvet'.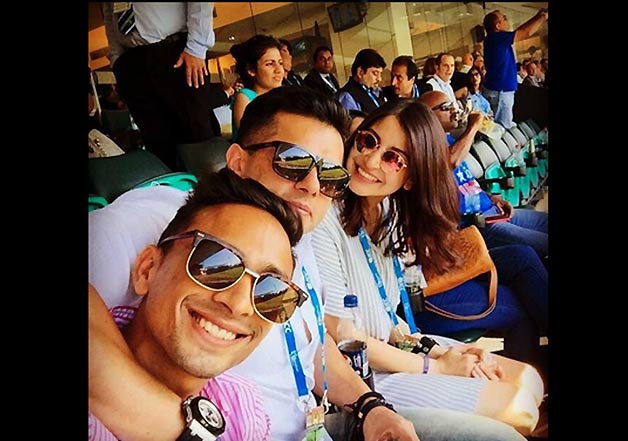 According to reports, Anushka and Virat had a quit dinner at a near by Indian restaurant and also took a cab later for the hotel to avoid any fuss.
We hope Virat Kohli's lady luck works this time!