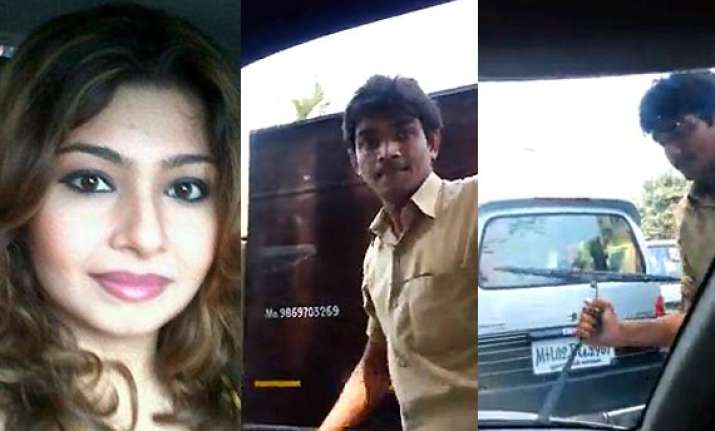 With crime against women on it's par, the least you could expect a decent behaviour but that turned out to be a nightmare for TV actress Monaz Mevawala.
Monaz has released a video which she had shot in order to capture the brutality of the auto rickshaw driver and his identity.
According to Monaz, she was driving down to Goregaon for a shoot and in the way she had to stop at a red light. Soon, she realised that the driver of the auto rickshaw was staring at her.
As the signal went green, the auto driver refused to budge and so to overtake Monaz took a cut from left. Sensing it the driver too sped his auto in the same direction which led to a clash and damaging his auto.
At first he didn't react, and when Monaz went ahead he secretly started following her. Upon realizing this, she took a bit speed which enraged him and he tried ramming into her car, doing this he also took out a bamboo stick and started hurling it towards her yelling, "Aaj toh tujhe bahut maarunga. (Today i'll beat you to hell)".
As she was alone in the car, Monaz used her presence of mind and avoided coming out to react, instead she wisely had her phone camera on and recorded the atrocity on her cell.
She later went to a local police station, where she lodged a complaint and submitted the footage as well. Two days after the incident, the driver was tracked and arrested by the police.
Monaz had also put on the video footage on her Facebook account.
She kept updated about the proceedings into his arrest and later posted a thankful message to all her friends and fans who showed support to her.