Follow us on Tamanchey is a romantic drama set against the back drop of guns and goons but it all goes haywire. Director Navneet Behal drama's weakest link is that it's too predictable and too sketchy.
Ratings- **
Stars- Richa Chadda, Nikhil Dwivedi
Director- Navneet Behal
Music- Krsna
Taking Bollywood's cliché ideas and putting them into a drama is the only tactic he is left with. Babu (Richa Chadda) and Munna (Nikhil Dwivedi) are the two escaped criminals who are forced to walk together in order to fool the cops. Without much delay, director puts his two characters in a pool of love, it doesn't matter the UP guy Munna was about to mingle with a girl his family has found for him while Babu is the 'mashooka' of a drug dealer in Delhi.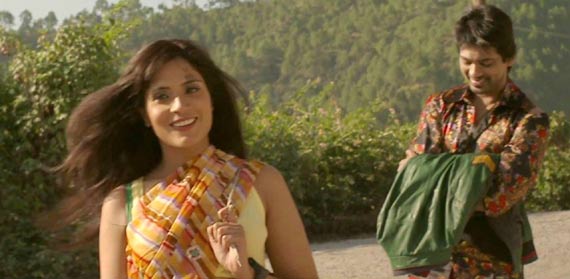 From Babu's end, the relationship can't go ahead and so she finds taking different route as a sensible decision. Here our Munna feels disheartened and is on his verge to find his fresh love mate. Babu is back in business with her devilish looking God father Rana (Damandeep Singh Siddhu). So, now what will this innocent Babu do to get back Munna from Rana.
 
Director Navneet Behal narrates this unusual love-tale in Tamanchey. It's not that the movie is entirely a big no-no for the masses. Tamanchey do carry some moments of joy but they aren't that potent to stay for long.
 
The love connection between a UP guy who is efficient in kidnapping biggies and a lady who has tricks to sell drugs in Delhi-NCR is initially intriguing. As their first interaction till they find way to a non-isolated destination is engaging. Munna's desi dialect with writer Shailesh Pratap Singh's one-liners is genuinely laughable. The duo's sharing stories about their lives is amusing but it doesn't last for long.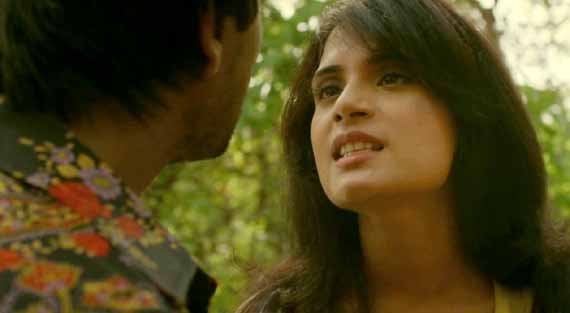 As and when the story proceeds further the movie becomes over predictable, director panics at numerous situations and flaws here make a beeline. With every scene a question pops-up but with no answer. Like how could a police van, carrying the two and a handful of other cops falling down from a massive height, just leaves our protagonist alive with minimal damage.
 
How so smoothly the two could romance under the nose of Rana, how this devilish man who is so cunning gets duped by Munna every time? And yes, is daily robbery a cakewalk? Director Navneet takes these minuscule links for granted and as a result we as a viewer are compelled to take this flick too non-seriously.
 
He hardly pays attention to treat these scenes with logic and authenticity and takes too much of cinematic liberty. He couldn't even paint Munna and Babu's lustful romance. However, in every five minutes these two characters are found getting intimate but it looks derisory. The worse we could think for the naughty destination is a bank which they have come to rob in. Moreover, they take so much time in bank's locker room that the attained employees and customers are spotted taking a nap.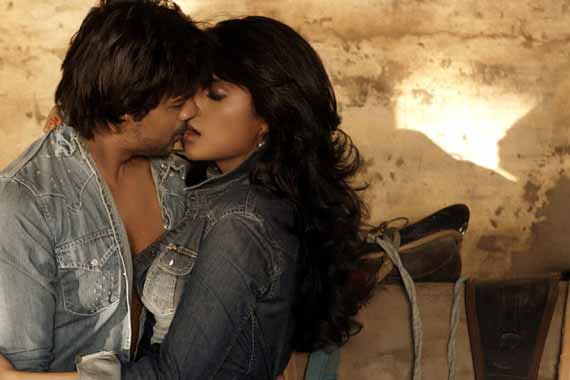 The movie just works for our lead couple performances, who try to hard to conceal the badly sketched story line. Richa Chadda, however, it's the second time she plays a drug dealer but that is what her character requires. She brings out that commanding, blatant and clever lady's act with brilliance.
 
Nikhil Dwivedi is an actor to watch out. With his regional 'Bhojpuri' like accent, the actor delivers amusement while his innocent expressions speak in volumes.
 
Damandeep Singh Siddhu is a surprise package in this movie. As a stubborn and a hot-headed 'jaat' and drug dealer, he is brilliant.
 
I'll go with two stars for Tamanchey that solely works for its actors but doesn't entertain.