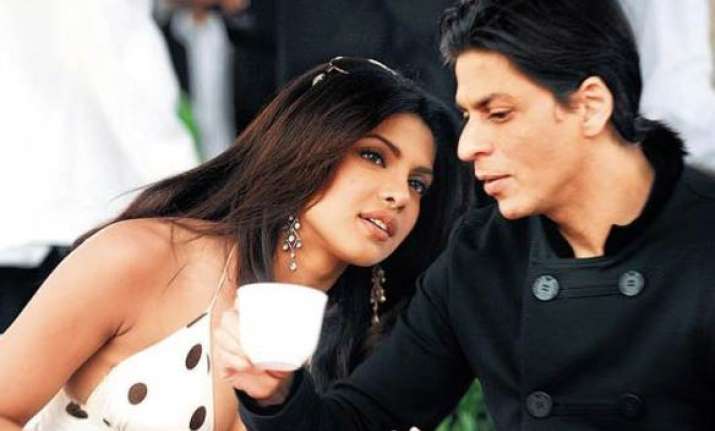 Mumbai: When Team India lifted the World Cup on April 2, there were celebrations throughout the country, but in Mumbai the joy was marred by a lech who tried to act fresh with Priyanka Chopra, says a media report.

All hell broke loose outside producer Ritesh Sidhwani's building Quantum Park in the suburbs soon after the match.

Ritesh and Shah Rukh Khan decided not to go to the stadium to watch the India-Sri Lanka Cricket World Cup final. Instead they watched it at Ritesh's home with family and friends. Priyanka Chopra, Kareena Kapoor, Saif Ali Khan and other friends had turned up. 

When the match was over PC made a move to leave. And the most chivalrous man on the scene, SRK volunteered to drop her to her car.

Below the building there was pandemonium already. And the commotion increased when the crowds spotted the Bollywood Badshah making way for Priyanka.

The report quotes a source: "In the midst of all this chaos, a bystander sneaked up to Priyanka and tried to grab the actress. SRK saw red. He grabbed that man's collar and reigned blows on him. Of course, the other crowd joined in and in between all this tamasha, the man beat a hasty exit."

Shah Rukh, apparently, then saw a slightly off-colour Priyanka to the safety of her vehicle.

Ritesh who was also with SRK says such an incident did not  happen. However, the source maintains that there was an altercation between SRK and a bystander who did try to grab Priyanka.