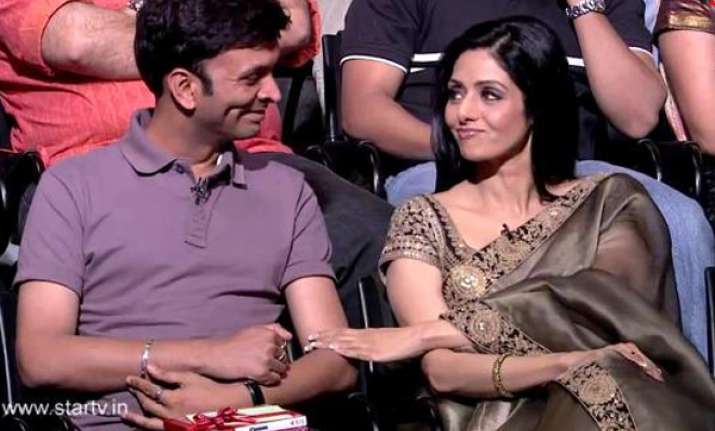 Mumbai: Bollywood actress Sridevi made a special appearance on the second episode of Aamir Khan's TV show 'Satyamev Jayate' to cheer up a sexual abuse victim.  
Harish Iyer from Mumbai, who was sexually abused by a relative for 11 years in his childhood and adolescence, said Sridevi's films helped him through his troubled times and inspired him to raise his voice against the exploitation.
"I am glad that my films gave you strength in your troubled times. You have shared your past with us and this will encourage all those who are going through this. That makes you a real hero," the 48-year-old "Sadma" star said to Harish on the show.
In today's episode, Aamir spoke to several other victims who narrated their horrific experiences of being molested, sodomised and threatened by their near and dear ones if they raise their voice against it.
He also produced a survey that showed around 53 per cent children in India are victims of one or more forms of sexual abuse.
Sridevi also pledged her support to the cause by signing on a letter to the government asking for a strong law against sexual abuse of children.