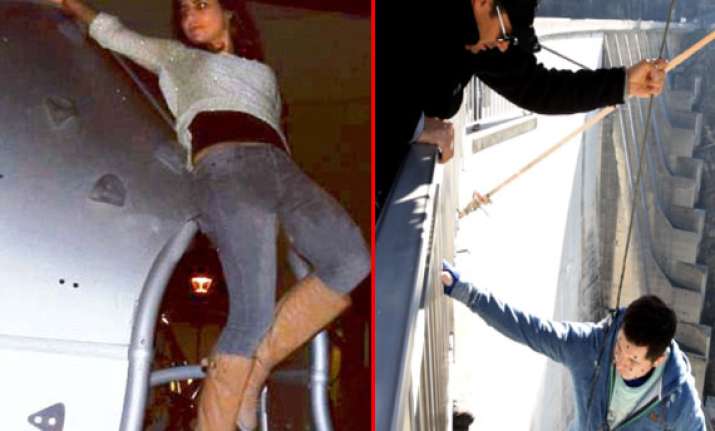 New delhi, May 9: One of the most awaited flicks of the year 'Dhoom 3' is just about to complete. Katrina and Aamir Khan, the lead actors of the flick were spotted shooting the final scenes of the flick.
The picture shows that both of them are leaving no stone unturned to thrill the audience as the leaked snapshots of
Katrina Kaif
filming stunts have found their way to the website too.