Follow us on New Delhi: The season of fasting is here and like every season, most of us are either binging on high on calorie namkeens, chips or fried delicacies. But remember fasting is meant to cleanse your body, mind and soul. It is meant to cleanse your thoughts and flush toxins from your body. But we tend to ignore these facts and feast during these holy days.
Here are some recipes that not taste good but will also keep you going during this fasting period.
Dahi arbi
People who can't stay without potatoes can have this as an alternative. Dahi arbi is not only tasty but quite nutritious as well. Mixing colocasia-taro roots with a thin yogurt curry is light on stomach and keeps you cool during summers.
Fruit chaat
All of us love chaat, but most of us have it the unhealthy way, which is with a lot of fried potatoes. This chaat could be very healthy and tasty at the same time, just keep few things in mind while preparing it. Use fresh fruits that you like, wash them and cut them properly and at last just sprinkle some chaat masala, red chilli powder and 'sendha namak'. People who just can't stay without potatoes can add few chunks but only boiled ones.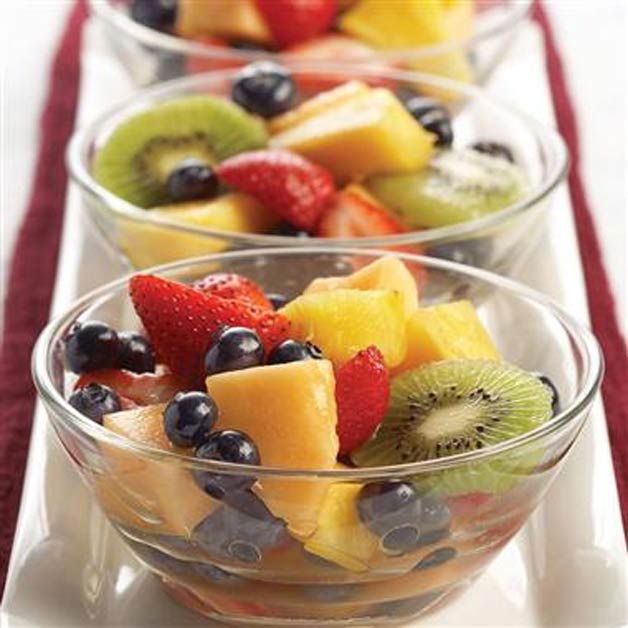 Sabudana bhel
This one is not only healthy but quite high on energy as well. This bhel consists of sabudana (soaked, drained and cooked in a few drops of ghee or oil), cashew nuts, roasted peanuts, some chilies, coriander leaves. Mix them together and sprinkle some chaat masala. You are done! Eat it during your snack time or munch it when you have just nothing to do.
Cucumber pakora
Since having everything low calorie could also ruin your mood and defy the (general) purpose of fasting. But still these pakoras can be made low calorie, by frying them in olive oil.
Makhana kheer
To satiate your sweet cravings, Makhana kheer is the best thing to have. It is light on your stomach, high on energy as it's loaded with nuts. To sweeten the kheer, one can use natural sweetener like honey.