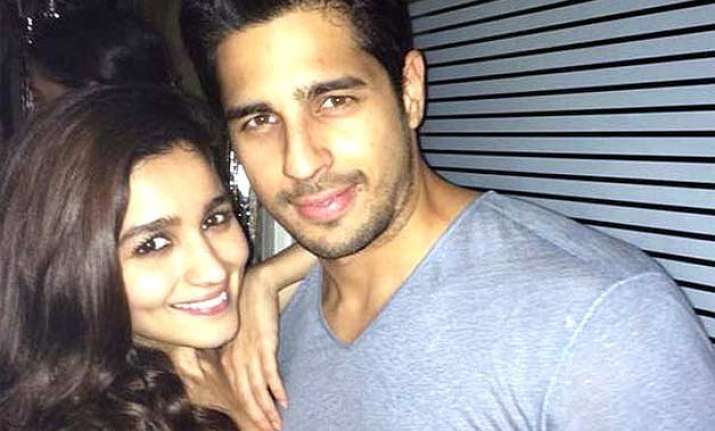 New Delhi: Alia Bhatt and Siddharth Malhotra are pepping it up with their alleged love affair.
While the actors are doing great with their professional lives, it seems they have got a bit ahead at personal front too. If the latest buzz is anything to go by, then Siddharth is making sure to spend most of his time with Alia.
So much proximity is increasing between the two that Siddharth Malhotra often stays up at Alia's house. The 'Brothers' star seems to be taking many efforts to impress the family of Alia Bhatt and therefore he doesn't even mind staying long at the lady's house.
It should be noted that neither of the stars have gone official about their relationship. But, this is not to conclude that this Student of the Year couple has not fallen for each other.
The gestures and body language of this Bollywood couple are enough to express how dear they both are to each other, yeah?