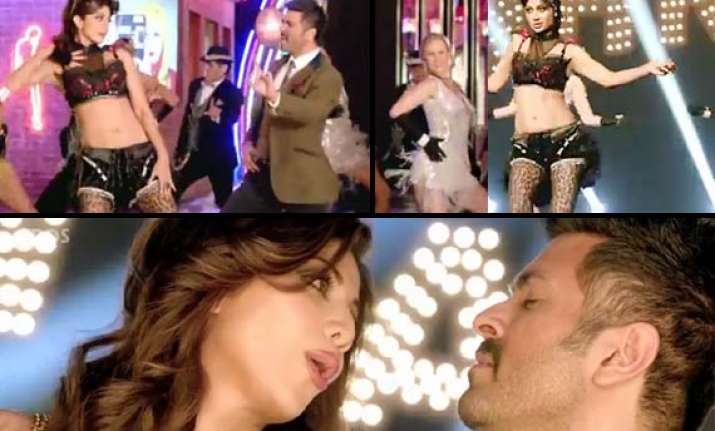 Sassy Shilpa Shetty has once again come on screen with her famous latkas and jhatkas in the recently out song from Harman Baweja starrer 'Dishkiyaoon.'
While the song has already generated enough anticipation from the audience due to showcase of Shilpa's happening moves in the song, it doesn't look that impressive.
Grooving along with Harman Baweja, disappointedly Shilpa failed to roll her magnetic charm and fell flat with the song. While we can say that the makers have not used the ecstatic Shilpa to her fullest, her look too in the song seems a lot busy.
The actress who has previously turned heads with her 'Shut-up and bounce' and 'UP-Bihar' stints, appeared not-so-impressive and had an aborted chemistry with Harman. Even those feathers all over, fishnet and over gaudy dresses could not help. Though the song has managed to overthrow it's USP by investing on Shilpa Shettty's skin show, other inevitable stance namely dance and music surely missed their presence.
Just a shabby line, "tu mere type ka nahi hai re," got something worth hold in the song, otherwise this item clinch from Harman Baweja's come back movie, 'Dishkiyaaon' is surely not that happening as it was expected to be due to gorgeous Shilpa Shetty's raunchy moves in the song.
Watch the song here and decide yourself!