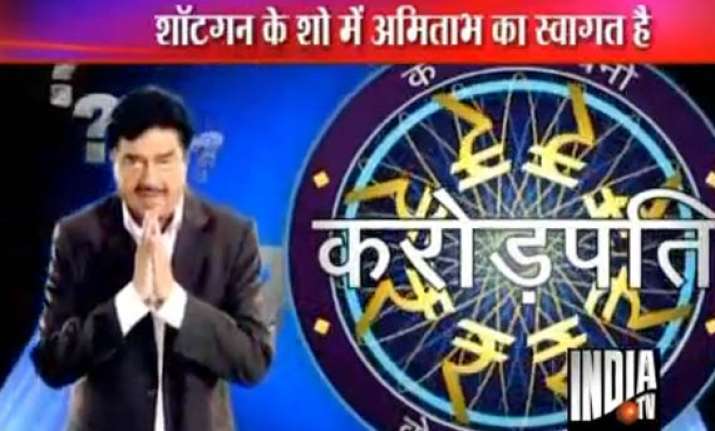 Mumbai: Shatrughan Sinha and Amitabh Bachchan had never been the best of friends and the two stars are now locking horns over two different TV shows - Kaun Banega Crorepati by Big B in Hindi and a show by a similar name in Bhojpuri.
 
Shatrughan told India TV:  Amitabhji is a great actor, he is the industry's topmost star, but I can assure you my show in Bhojpuri will not be 'Neem pe Karela'  but 'Sone pe Suhaaga'.
 
Shatrughan will bring in his daughter Sonakshi in the show to be recorded in Kolkata early next month. Says Shatrughan, I am brushing up my Bhojpuri for this show.
 
Shatrughan's first guest will be BJP leader Yashwant Sinha, both fluent Bhojpuri speakers.
 
I will also invite Salman Khan to attend my show, says Shatrughan.
 
Asked whether he would imitate Big B, Shatrughan replied; Why should I imitate Big B? If He is Big B, I am Double B (Bihari Babu).
 
On the other hand, Big B's Kaun Banega Crorepati is slated to return on air in edition five towards the latter part of the year.