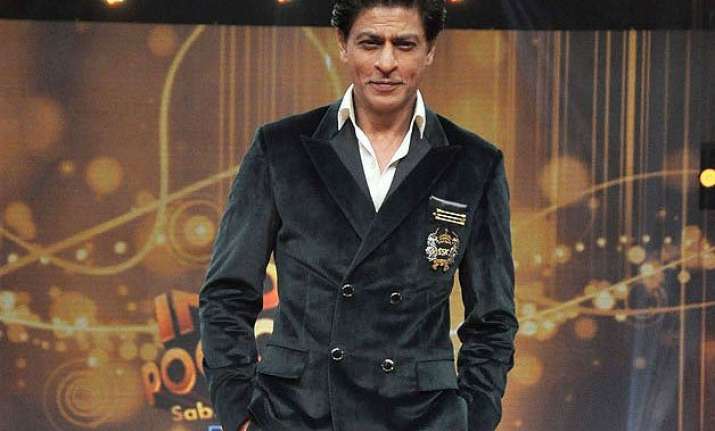 Shah Rukh Khan's TV show 'India Poochega Sabse Shaana Kaun' first episode review
New Delhi:
Shah Rukh Khan
's 'India Poochega Sabse Shaana Kaun' has cut a quite impressive picture with its first episode.
The game show that was being highly promoted due to a huge celebrity quotient attached to it aired the last night on recently launched &TV.
'India Poochega Sabse Shaan Kaun' looked terrific only with the fact that superstar Shah Rukh Khan was hosting it. And at par with the efforts put in by the actor, the show even reflected the similar zeal and entertainment that Shah Rukh was expecting it to cater to its audience.
The first episode went on with much flair and justified the theme of 'common man'. While Shah Rukh alone remained enough charming impressing girls around with his entire romantic persona, the show too had several intriguing elements.
The TV game show that stars four contestants in terms of two teams seemed a complete knowledgeable platform. While there come questions asked by unknown faces belonging to distinct walks of life, the show also blends well with Shah Rukh grilling the contestants in order to keep them all time motivated and relaxed.
With its first episode showcasing more-than-expected SRK's flavour, India Poochega…is likely to gulp down the throat of the viewers quite readily soon!