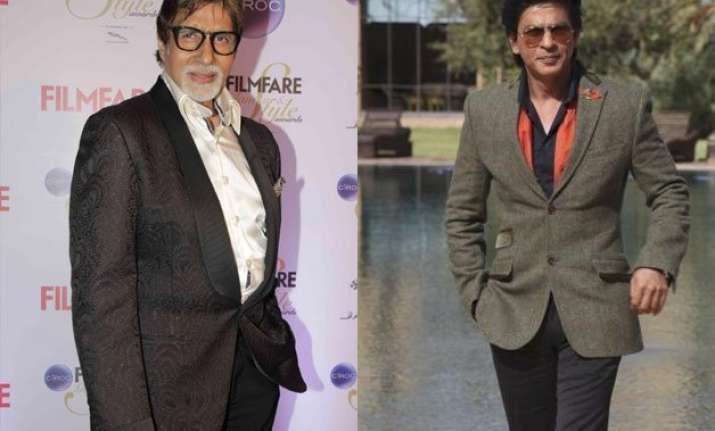 New Delhi: B-Town is quite famous for its link ups and spats. Infact it is always said that there are no permanent friends and foes in B-town.
We often hear of a cold war going on between celebs, be it the Kangana-Deepika's recent spat or Salman Khan-Sonu Nigam's rumoured fight.
Each one grabbed a lot attention. However, this recent celeb fight has left everyone stumped and shocked.
We are talking about Amitabh Bachchan and Shah Rukh Khan who recently got into Twitter fight and reason is really funny.
It all started after SRK took it to Twitter to make an honest confession about his and Kajol's dancing stating that they are the worst best dancers in the world.
The actor, apparently, made the tweet in reference to one of the dance performances he will be seen doing with Kajol in their upcoming film 'Dilwale'.
However, Big B, in response to SRK's tweet, posted a rather interesting stuff. In his tweet, Amitabh claimed that the world's worst dancer title belongs to him and called himself 'worst worst' dancer.
Shah Rukh gave a witty reply to Big B's tweet stating that he can beat the veteran actor at bad dancing and also mentioned that the only form of dance he is well-versed with is called 'Disaster'.
Well, while the two superstars went all witty on social networking proving they can have the guts take and make a joke on themselves publicly, we bet their fans must be having a debate by now on which star has the better dancing skills.