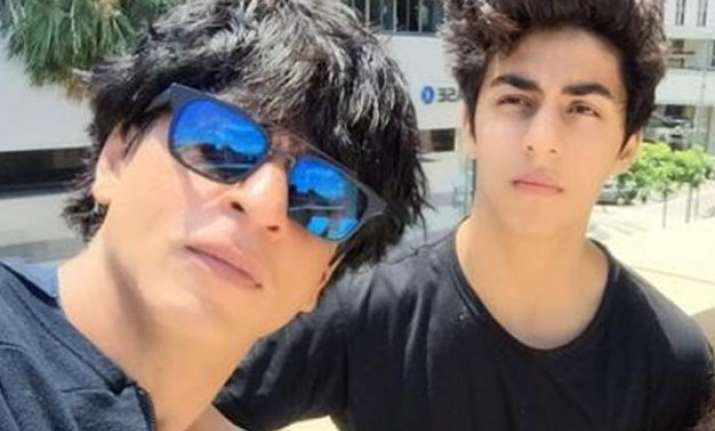 New Delhi: Superstar Shah Rukh Khan is known for his witty sense of humour. Apart from being the King of romance, he is too good at cracking jokes as well.
Even sometimes he did not shy away from doing it at the expense of his children and that's obviously because he loves them so much. We all know SRK is a doting father and has often expressed his love & care for children in sweet posts on the social media accounts.
However, this time Shah Rukh treated his eldest kid Aryan with a twist of wit. Recently, Aryan had shared a video of himself doing a headstand on IO Hawk on Instagram and his acrobatic act was quite appreciated by the people around.
When Shah Rukh took notice of it, he too shared the video on his Twitter account but with a witty caption.
"My boy, tall dark and Hands!! Need to teach him to start using his legs and walk normally soon."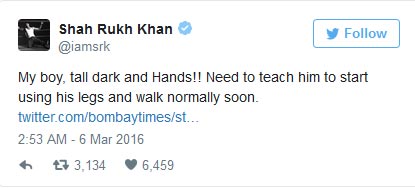 He did not stop here and further complimented the earlier comment with another funny one.
"I guess my advice of 'if u want a hand to support u...u wil find it at the end of ur arm' has been taken well."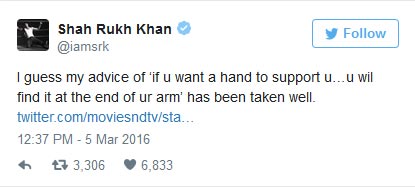 We wonder how Aryan would have reacted to these 'witty' comments coming from his father. But nevertheless Shah Rukh Khan did bring a smile on our face with this.