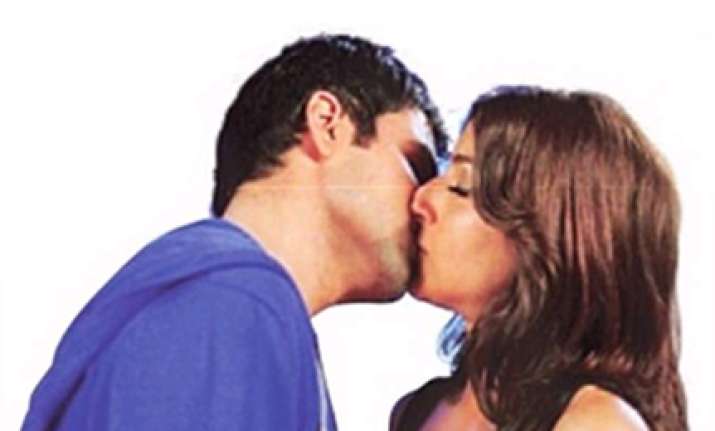 Emraan Hashmi, the Bollywood actor known as a serial kisser, kissed Soha Ali Khan in the forthcoming film 'Tum Mile'.  The film is set in the backdrop of 2005 Mumbai floods in which several persons died. The scene is shot in neck-deep water. Since the water was ice cold, Emraan and Soha took shots of brandy and wine to shoot every sequence, a unit member told HT.  
Director Kunal Deshmukh agreed: "Shooting in freezing water for 8 to 12 hours is a challenge. So we had no option but to drink". 
About the kiss, Soha was at first reluctant and agreed after a lot of convincing.  But after having shots of brandy and wine, the two got inebriated and the shooting had to be called off, a unit member said. The director waited for both of them to come out of the vanity van for nearly six hours and then called off the shoot.