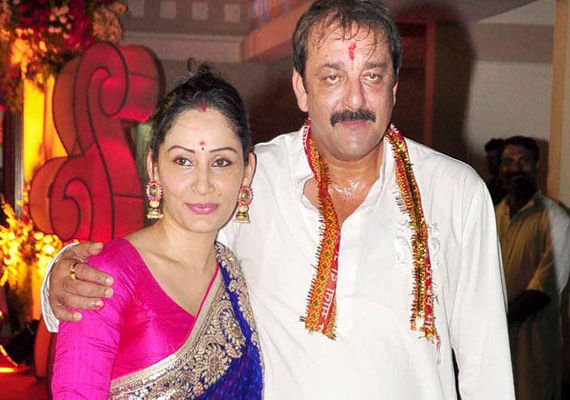 New Delhi, Jul 24: "You can love someone so much...But you can never love people as much as you can miss them." Sanju baba's boundless love for Manyata is a proof of how much he misses his better half. Manyata received the world's most precious gift from her dear hubby on her birthday, Jul 22, 2013. The rose that Sanjay sent her from behind the bars will be her most cherished valuable for life.
According to reports, a source has said, "It's been more than two months that Sanju has been in Yerawada Jail but he has been counting the days to Maana's birthday. One day Sanju saw a red rose blooming in the jail small garden, and even though it was many days to her birthday, he plucked the rose as it was rare. He took it back to his cell, dried it in between pages of a book. He also wrote a beautiful love poem and sent it along with the rose. It takes a few days for letters to reach so he counted the number of days and posted it last Tuesday."
Manyata who has reportedly received the letter was in tears by this beautiful gesture. She received it last Saturday.
In an interview to a tabloid, a insider said, "The simple gesture and the thought and love behind it, left her in tears. She just couldn't hold back her emotions. Every Saturday, Dutt's lawyer meets him in jail. When he came to meet Sanju on July 20, Maana had passed on the message that she received his letter and rose."
 Manyata makes it a point to write a letter to Sanju baba everyday. She lists down the day's event as if she were talking to him on the phone. "Sanju and Maana don't want to miss a precious minute that they are away from each other. Maana also sends letters written by family and friends to him." added the source