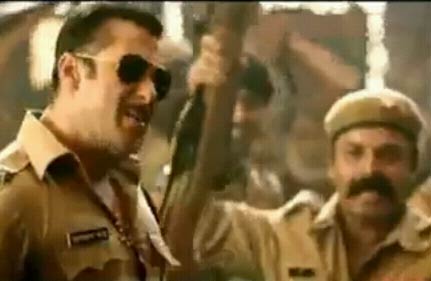 As part of Dabangg promotions, film star Salman will judge a wrestling match in Nagpur. The first leg of promotions for Dabangg will see Salman Khan visit Nagpur.  
The actor, along with brothers Arbaaz and Sohail, co-star Sonakshi, Sonu Sood and
Malaika Arora
Khan will judge a wrestling match while in the city on September 5.  
Salman's character Chulbul 'Robinhood' Pandey wrestles goons in the film. The idea to attend a local wrestling match came from there.
Notes a source, "Salman was quite thrilled with the idea of judging a wrestling match. Since kushti is an extremely popular sport in Nagpur, there would be a huge crowd for the event. Also with Salman being the celebrity judge, it would be a great way to kickstart the promotions."
Apart from judging the match, Salman will also interact with his fans and learn some wrestling tactics from them. The source adds, "Don't be surprised if Salman jumps into the ring and tries some moves with the wrestlers. He has a knack for springing surprises."
There are also plans to have a live performance of Munni Badnam Hui on stage. "Nothing is finalised as of now, but since the song is a huge hit, there are chances that Malaika might perform it at a later stage."