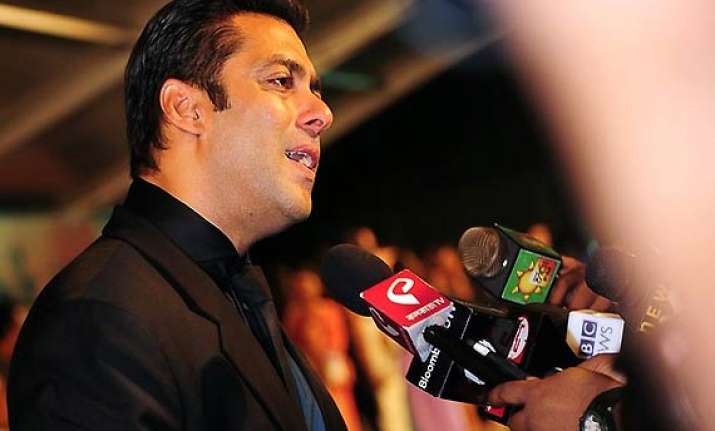 Mumbai, May 28: Contrary to rumours, Salman Khan will attend the IIFA awards in Toronto in June to promote his first home production, says a media report.

Putting all speculations to rest, the Dabangg man has now declared that he will be attending the prestigious Indian awards ceremony in June, the invite to which he had earlier rumoured to have declined.

Salman will not just attend the award function, but also premiere his first home productions film Chillar Party at the ceremony.

Having taken the marketing reins in his own hands, Salman has been on a promotional overdrive of late.

First, he wrote an entire section of the promo. More recently, he tried to force his Ready director Anees Bazmee to attach the first trailer of Chillar Party to his film. Now ,its Toronto's turn.

There have been reports of Salman not attending the awards function owing to certain decisions made by his brother Sohail Khan,who had given the go ahead to the event organisers without consulting Salman.

However, Salman has  now decided to go for the event and support his film at its premiere on June 24. The entire cast and crew of the film will be present including the co-producers UTV Spotboy.

Vikas Bahl, the co-director of the film said, "We are premiring the film at the award ceremony. It will be the first time a movie of this scale is being showcased at the function contrary to big budget and multistarrers."

When asked specifically about Salman being present,Bahl diplomatically answeres,I wont be the right person to comment on this but he is bound to attend.