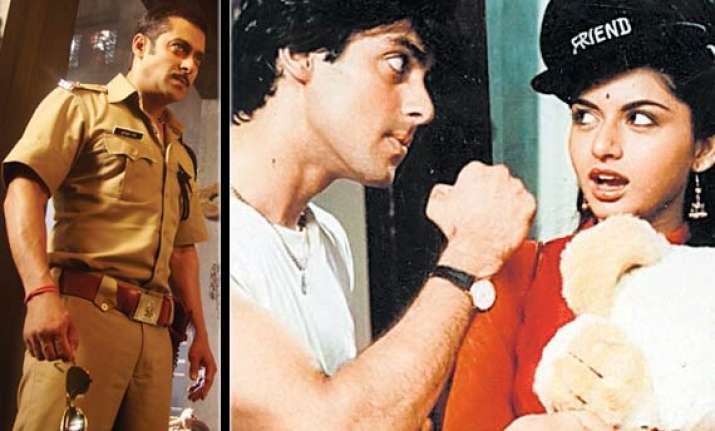 Mumbai, Dec 17: Salman Khan's legion of fans are after him to do more and more action packed roles, but the Bollywood star is reportedly fed up of doing too much action.
 
According to one media report, Salman has asked Sooraj Barjatya to make a "simple, sweet" romantic film  order to break out of the action mould.
 
In his earlier days, Salman had played the role of a starry-eyed lover  Prem in Barjatya's film Maine Pyaar Kiya.
 
Salman wants those days back. The media report says, he wants to be called Prem in the new romantic film too.
 
The report said, Ashutosh Gowariker recently approached Salman with a film, but the latter rejected it saying he was onterested only in films that work at the box office and entertain the audience.  Salman told Ashutosh he wasn't interested in arthouse type films.
 
Atta boy Dabangg!