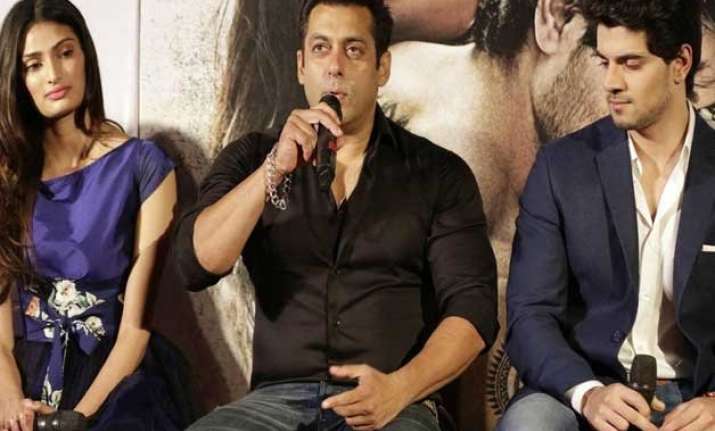 Mumbai: Superstar Salman Khan is not only a mentor to many new entrants in Bollywood but has also played the role of a protective parent as and when required.
Lately, the actor had been very protective of debutants Sooraj Pancholi and Athiya Shetty who are starring in the upcoming film 'Hero'. According to a newspaper report, Salman, who is co-producing the film, wanted a scene where the couple is seen locking lips to be cut.
He gave a very quirky reason to director Nikhil Advani for the cut. Salman said that when in all these years, he had never kissed on screen, then there was no reason for his "children to lock lips" either.
As per the report, he further substantiated his stand by saying that the 'Hero' remake does not demand any kind of physical intimacy.
In one of the songs, "khoya khoya…", the couple is lying on the back of a truck and then Sooraj pulls a blanket over them and kisses Athiya. "It was just a peck... A brush of the lips... But even before I could see it, Salman did, and insisted on editing it out," said Advani.
The film is due for release on September 11.