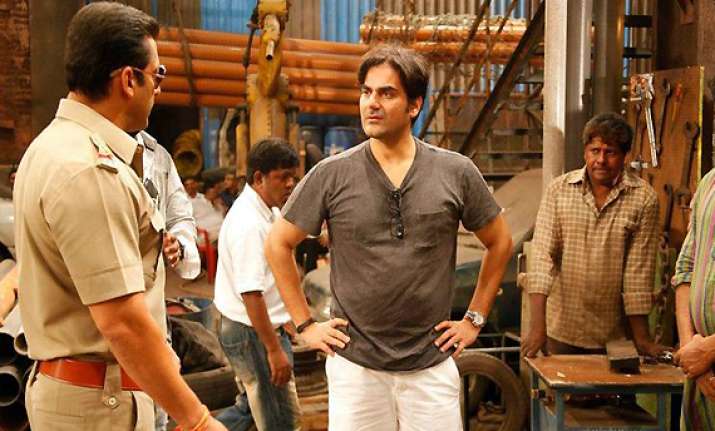 Mumbai, June 29: Salman Khan, one of Hindi film industry's commercially most successful actor, completes his silver jubilee in Bollywood this year. His younger brother, actor-filmmaker Arbaaz Khan says Salman's own decisions have helped his career to flourish all through the years.
"Salman has had a flourishing career by making his own desisions," Arbaaz told reporters here Thursday at the launch of Gillete Fusion Power.
Arbaaz says it's not wise to pinpoint the failures in one's career.
"Normally, most decisions you take may be right, but sometimes, you take the decisions that fail, like in between you do the films that don't work. But that doesn't matter! The average matters."