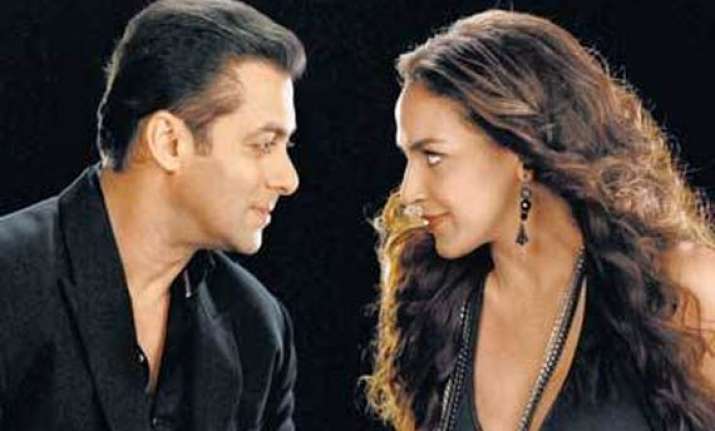 While most actors refused, Salman Khan willingly did a cameo in Hema Malini's Tell Me O Kkhuda. Salman Khan shares a close rapport with the Deol family. Salman, Bollywood insiders say, literally worships Dharmendra, the original He-Man. 
Salman got close to Hema Malini during the shoot of Baghban, where he played her adopted son."He treats Esha like his ghar ki bachchi," the report quotes a source.


Hema says, "Isn't it sweet of Salman? He insisted on being part of the film despite being one of the busiest stars in Bollywood today.""It has been difficult to get actors to work in my home productions. In fact, I've been wondering where to find leading men for my films," she said candidly.