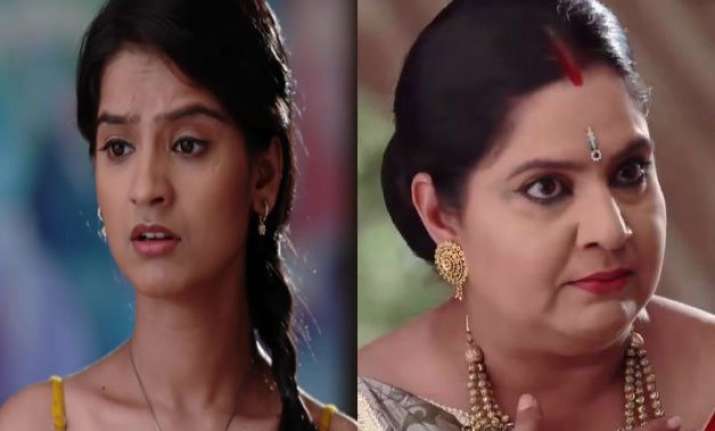 New Delhi: Vandana Pathak who is playing the role of Gaura in popular TV show 'Saath Nibhana Saathiya' is going all wicked these days
The actress was recently seen revealing the reason of her hatred towards Kokila Modi. Later Gaura was seen playing the cruel mother-in-law to Meera and Vidya.
While Meera is gradually turning into Gaura's colors, Vidya is still seen standing with her principles.
Gaura is often seen plotting evil plans to harass both Vidya and Meera and this time her plan was the 'gobbar leela'.
However, Vidya has come to know the truth about Gaura's 'gobbar leela' as she saw Gaura's hands filled with 'gobbar'.
While Vidya tries to expose her plan to Meera, Gaura comes to know about it and change the entire scenario to pretend as innocent.
Infact, Gaura also orders Meera to help her with manicure and pedicure in order to get rid of the 'gobbar' smell.
As Gaura is going too impious, will Vidya be able to expose her truth to Meera?
Keep visiting this place for more updates on 'Saath Nibhana Saathiya'.