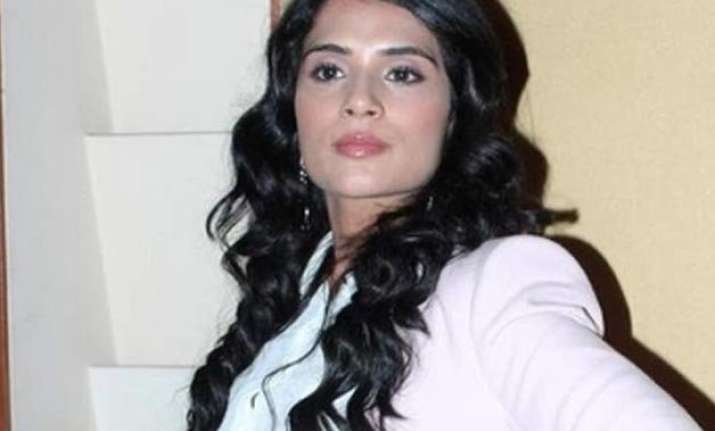 New Delhi: Bollywood actress Richa Chadha recently got embroiled in a controversy over her remark on Prime Minister Narendra Modi's #selfiewithdaughter initiative.
The 'Masaan' actress who was in Delhi to promote her film said that the campaign is sweet but the problems faced by women cannot be solved by selfie or anything like that.
The lady said, "It was a sweet initiative: was a good initiative… there is no harm, but I thought it is an urban initiative … the initiative is meant for those who have smart phones with them", this she told to news agency PTI.
She further added, "The problems of the female – dowry, sexual harassment, eve teasing and others – cannot be solved by selfie or anything like that."
On realizing that her comments were taken differently by media and audience, she tweeted, "Guess we must be bonafide celebs now @ghaywan cuz we have been misrepresented+quoted out of context by a sr journo haha!#SelfieWithDaughter (sic)"
This she added with a picture of a newspaper, where her statement was amongst a page's top headers.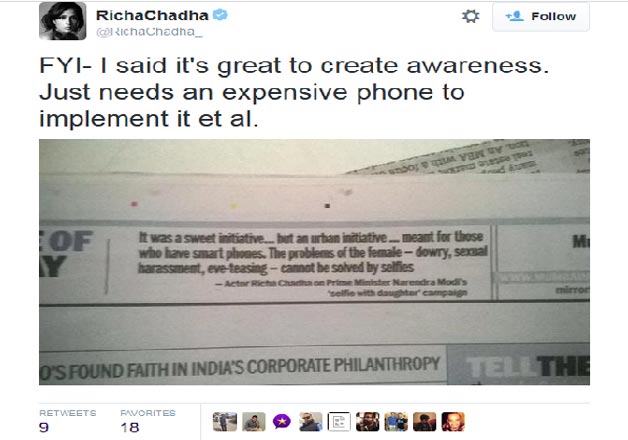 Just to clarify matters further, she then tweeted, "FYI- I said it's great to create awareness. Just needs an expensive phone to implement it et al."
Looks like, as her film 'Masaan' is hit in Cannes, she is being given a taste of stardom. Her film 'Masaan' will release in India on July 24.