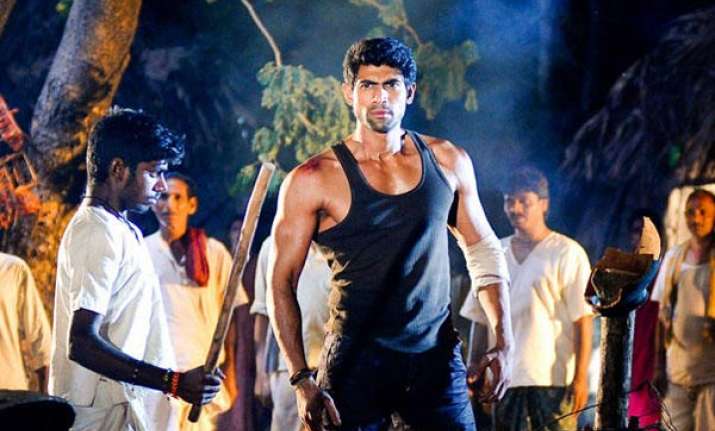 Mumbai, Nov 24: Filmmaker Krish says actor Rana Daggubati did not take the help of a body-double and did daredevil stunts on his own in the upcoming film Krishnam Vande Jagadgurm.
The upcoming bilingual film is being made simultaneously in Telugu and Tamil. It also features Nayantara.
"For an actor of Rana's height it is a huge challenge for directors to find a body double. He insists reality in his action scenes. Because of which he suffered numerous injuries during the shootingKrishnam Vande Jagadgurum. I am confident his fans and audiences will witness this energy and brilliance of Rana in the action adventure, which has a beautiful love story too," Krish said.
The fight scenes in KVJ has been choreographed by Fefsi Vijayan and is one of the highlights of the film.
"As an actor I feel that stunt scenes done without a double are much more real and exude far more realism in the body language and performance. It is risky but I insisted on no doubles in the film," Daggubati said.
In the film the 27-year-old actor will play the role of B Tech Babu, a reluctant theatre actor.
Director Krish is looking forward to the release of the film and is happy that the cast stood solid behind his vision to bring realism in the movie.
"My star cast extended huge support to make it real. Nayantara the leading lady in the film who plays a documentary film maker made special efforts for KVJ by dubbing for the role in Telugu for the first time," he said.
The movie will hit theatres worldwide on November 30.