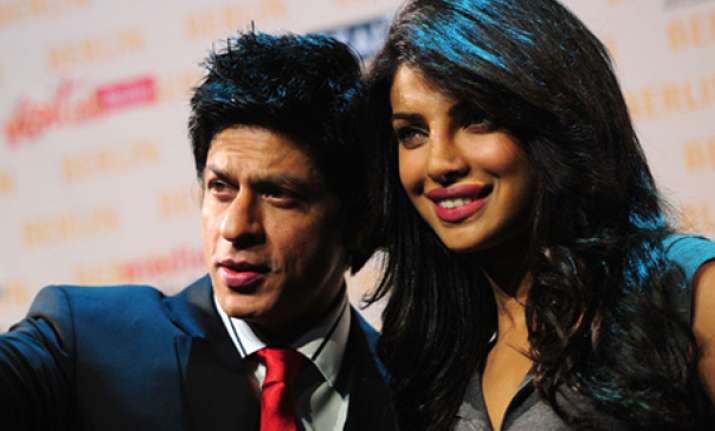 Mumbai, Dec 24 : Bollywood actor Priyanka chopra arrived in Patna unannounced by deciding to hop on to the chartered flight ferrying Shah Rukh Khan and others from Lucknow at the last minute, says a media report.
 
The report quoted a source: "Priyanka was supposed to return to Mumbai from Lucknow for some important prior engagement.
She, however, decided to cancel her appointments in Mumbai and hop on to the flight to Patna instead, leading to some confusion since the others who were to fly to Patna had to be offloaded.'

Priyanla's spokesperson who returned from Lucknow to Mumbai said, "She just wanted very badly to go to Patna. She had been promising herself that she would do so for the longest time."

Priyanka's arrival creating frenzy among SRK's fans who had gathered to see the Bollywood stars.

"Patna is my city. My mother's family lives here. I just had to come," she said to the cheering crowds.

In Patna, Shah Rukh chose only to have the media and fan interaction at a city hotel. 

He cancelled other meetings and left the city barely two hours after landing, with Farhan, Priyanka and Sidhwani running to keep pace with him.

It led to a lot of frayed nerves, leaving behind some members of his entourage to clean up the confusion.

Said a spokesperson from his team, "If SRK had not left in a hurry, his chartered flight would not have been able to take off because of the fog. He had a special screening of the film (Don 2) lined up for Thursday evening and had to be back in Mumbai anyhow."