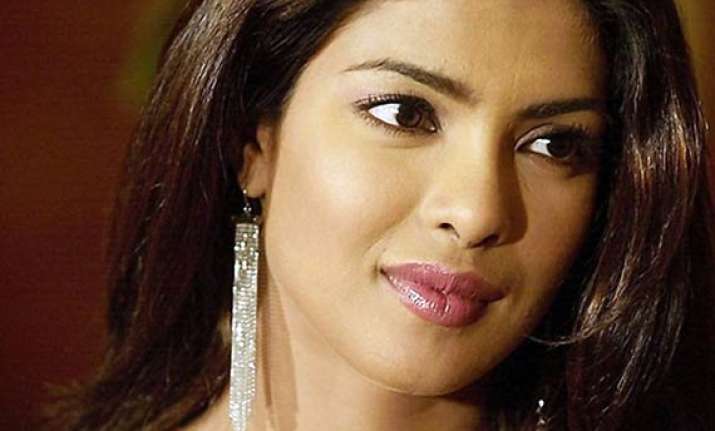 Mumbai, Jan 2: Bollywood star Priyanka Chopra says she has learnt a big lesson in the year 2011, that is,  "waqt se pehle aur kismat se zyaada kuch nahi milta" (You won't get any thing before your time, nor anything more than fate has ordained).

"Big lesson learnt last year!all we can do is give it the best we have,and enjoy the ride..waqt se pehle Aur kismat se zyaada kuch nahi milta," Priyanka wrote on microblogging site Twitter.

The actress is looking forward to "Agneepath", releasing Jan 26, it is her first big release in 2012.

Right from 2010-end Anjaana Anjaani to 7Khoon Maaf, her films failed to make a hit at the box office.

Ra.One too (special appearance) bombed, and the jury is still out for Don2.