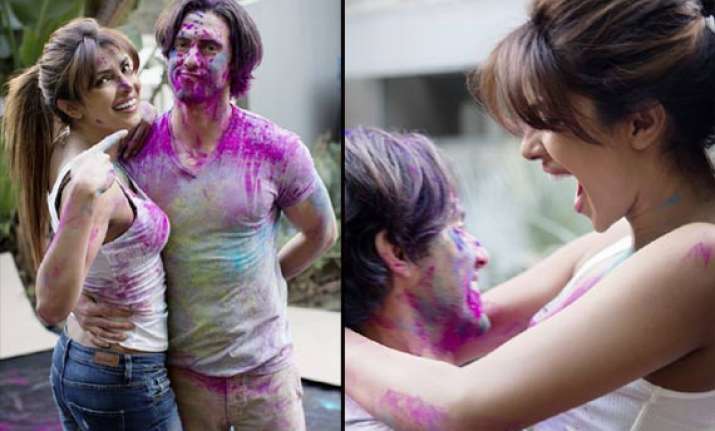 New Delhi: After "In My City" and "Exotic" the multi-talented Priyanka Chopra is back with her third single 'I can't make you love me' and looks to storm into the musical charts.
Though, there is still a week remaining for the song, which will be released on April 30th, Pee Cee's first look with her co-star Milo Ventimiglia in the song, is colorful and ravishing.
What appears from the still is that the two are indulging in a colourful festival while the chemistry between them looks hot.
In both the snaps the 36-year old actor couldn't keep his hands off from our 'desi' girl who too is enjoying the company.
And why not, since it's the theme of the song which requires them to get as much closer as they can. The song features the duo's little moments from one-sided romantic relationship which is about to end.
"This is one of my favorite tracks on the album. It's my ode to a classic, a song that I love, and one that says so much – this is for the actor in me," Priyanka said in an interview to a leading daily.
Well, we hope that her new album rocks the international charts.