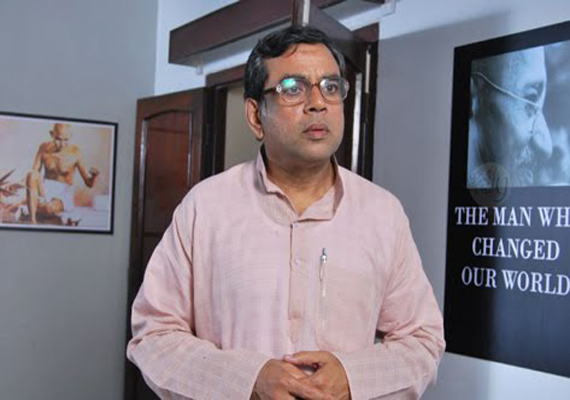 Mumbai, Aug 29: Bollywood actor  Paresh Rawal has featured in most of the Hindi films made by Priyadarshan. The filmmaker reveals the reason is that they enjoy a good rapport.
"Because my vibe is very good with him. I always say I have so many known devils and I prefer them over unknown angels. So Paresh is one of my known devil who is a brilliant actor," the 55-year-old said in an interview.
"When you have such an actor who will do complete justice to your film, naturally you'll keep them in your cinema," he added.
Paresh Rawal has worked with Priyadarshan in films like "Hera Pheri", "Hungama", "Hulchul", "Bhagam Bhag", "Garam Masala", "Malamaal Weekly" and "Bhool Bhulaiyaa".
A new trend of Rs.100 crore club has started in filmdom, but Priyadarshan says he does not bother about it concept.
"I don't believe in Rs. 100 crore club, I only believe that the producer should make money. You can make a film in Rs.2 crore and collect Rs.10 crore. And you make a film in Rs.90 crore and you get Rs.100 crore, both the people got 10 crore," Priyadarshan said.
"So what matters now is your film should be on-budget and should make money for producer. That is the only attitude," he added.
However, Priyadarshan believes an actor's saleability is what ultimately decides the budget and the earnings of a film.
"Naturally, stars also bring in people like Salman (Khan). Today, if you just put up a poster of him and films are collecting. So then you can spend that kind of money on a Salman film because it's a guarantee that you are getting the money back," he said.
"The same thing you can't do it with a Shreyas (Talpade) film or a Riteish (Deshmukh) film, you have to go according to what is the saleability of those heroes and make films within their limit so every film can be profitable," he added.