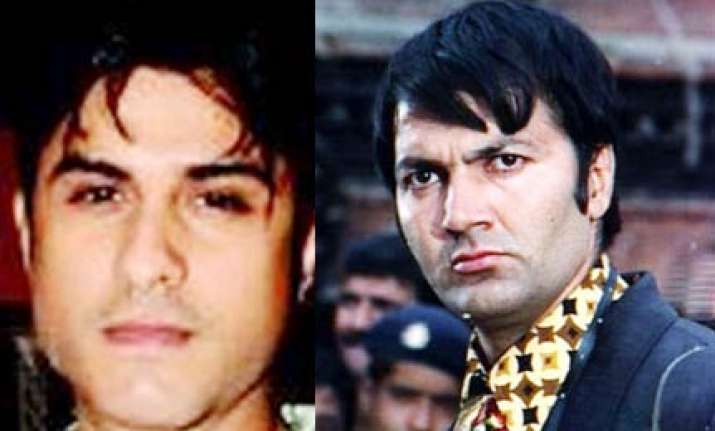 Well-known film villain Prem Chopra's son-inlaw, actor Vikas Bhalla, got the schock of his life, when he found that the paanwala (betel vendor) outside his house has not only encroached on Vikas' land but has also cited his address to get a ration card, a power connection and a couple of bank accounts for himself and his wife, reports Times of India.  
Vikas came to know what was going on when a letter from the bank reached his residence on July 28.  
The bank profusely thanked Shanti Singh, wife of Suraj Ram Singh, for opening an account.  
The letter, however, landed on Bhalla's table as the address given to the bank was his.
And that letter—addressed to the wife of the owner of 'Nirankari Paan Beedi Shop' (the name of Suraj's shop)—is now giving the actor sleepless nights.
"If a man can open an account, he is quite capable of getting a loan sanctioned against my property. My parents are senior citizens and they too have been spending sleepless nights,'' he said on Wednesday.  
The Bhallas' 6,400-sq-ft home, which would be worth crores, is situated opposite St Andrew's Church on Hill Road in Bandra.
"My father, Vijay Bhalla, bought this property 25 years ago. We used to rent out the house for shootings. Now, however, my mother and wife Puneeta run a playschool here,'' he explained.
Vikas has written a letter on behalf of his father, Vijay, and has been told by the bank that it is not obliged to answer any questions.
"But how can a bank allow anyone to open an account without proper verification? I am told that banks go by documents submitted by customers and therefore, they can do very little to help me,'' an angry Vikas said.    
Suraj, however, called his action an honest mistake. "This has happened by mistake and I am now getting it corrected. I do agree that the bank account has the Bhallas' address but we have not mentioned Bhalla House at all while getting the other bank account,'' he said.  
What has worried the Bhallas even more is that Suraj was issued a ration card in 2004 on their address.
Vikas went to the rationing officer. "You know what he told me? Aap Taj Mahal mein jaakar raho toh hum uska bhi ration card bana denge (We will get you a ration card even if you live in Taj Mahal),'' he added.    
Rationing officer P S Rathore, however, sang a different tune to TOI, saying,"Somebody must've issued the ration card in 2004. But we have started the procedure to cancel the card. It will happen very soon.''
Vikas recalls that the paan shop was first situated outside a restaurant called Chopsuey (now Spicetree). "Suraj encroached on a part of our land, which we had given up after a request from the BMC for road-widening. How can the BMC allow a paan shop to function on our land? We did our bit for society,'' Vikas said.