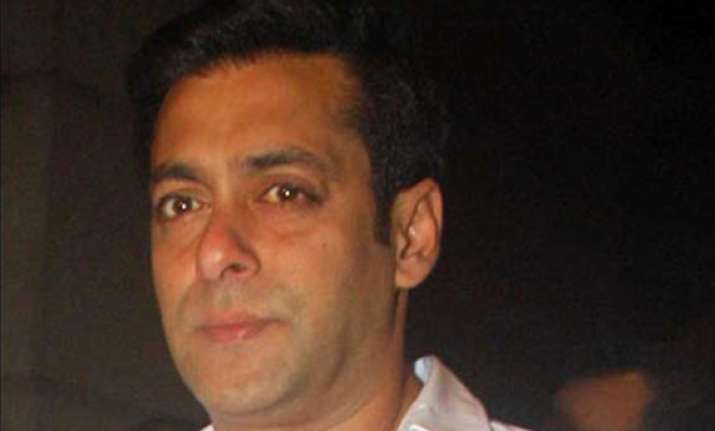 Mumbai, Dec 29: Bollywood superstar Salman Khan hosted a birthday party at his Panvel farmhouse Tuesday evening, but there was a blanket ban on photographs.

While few A-listers were a part of the guest list  Salman concentrated on those who have helped him in his early years.

Sooraj Barjatya,Subhash Ghai and even Anand Balraj,the actor with whom Salman used to go for auditions as a struggler were at the party.

Salman did not want photographers. Salmanbhai ka order hai, ek bhi photo nahi milega, said his security men to the many who landed outside the gates of Khan's Panvel farmhouse.

The determined few who braved the cold and stayed on till the wee hours, were rewarded by Khan not with a photo op but a treat of chicken and halwa.
 
Sooraj Barjatya for instance,who never is seen in any party,came in as early as 8 pm.

Veteran comedian Lollypop,with whom Salman did his career's first stage shows,was also there.  Khan's ex Sangeeta Bijlani was also spotted minus hubby Azharuddin.

Shah Rukh Khan's close friend Farhan Akhtar was present.

Aamir Khan was  missing from the party. Brother Arbaaz's wife Malaika Arora was also conspicuous by her absence.

Ranbir Kapoor, SRK, John Abrahan, Deepika Padukone and Priyanka Chopra were also not on the guest list.

Representing Aamir was his nephew Imran,who came in with wife Avantika and was seen having a rather animated conversation with Salim Khan.

Jackie Shroff and Anil Kapoor were seen having a heart-to-heart while Yuvraj Singh,who came in with Neha Dhupia and Sophie Chowdhury was heard saying not-so-nice things about his once girlfriend Deepika Padukone.

Govinda danced with the birthday boy on songs from Partner.

Rumi Jaffery was spotted having a conversation with the two.

Sajid Nadiadwala, who reportedly had a fallout with friend Salman recently, not only came for the party, but will be staying at Salmans Panvel farmhouse till December 31,revealed the source.

Vijay Galani with whom Salman had a tiff over non-payment of his dues for Veer was also spotted at the party.