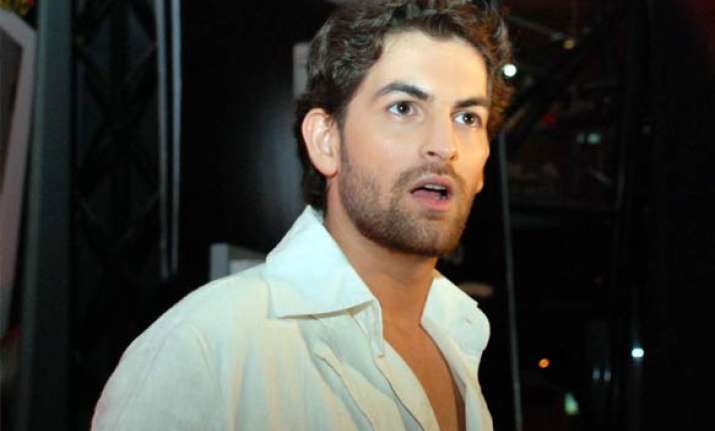 Mumbai, Feb 14: Bollywood actor Neil Nitin Mukesh  turned out to be the knight in shining armour for drowning damsels in distress while out on an ad shoot in Pattaya, Thailand, says a media report.
The report quotes an insider: "The shoot took place mostly on the beach and later, in the sea. Neil was supposed to glide atop a jet ski along with two models in swimwear while at sea.
"As the shot went underway, one of the girls lost her balance, causing the jet ski to topple. The actor got trapped under the watercraft for a while and the other two models were flung into the sea.
"He finally worked his way out from and started swimming towards the rescue boat anchored closer to the shore.
"He assumed that the models had already started making their way to the rescue boat but realised that both were not in sight.  
"He swam back to find one struggling to stay afloat while the other, a non-swimmer was in danger of going under. Playing the part of a real-life hero, he brought both women safely to the rescue boat," adds the source.
Neil Nitin Mukesh is an adventure junkie and enjoys doing his own stunts in movies, be it jumping from the ninth floor building in Aa Dekhen Zara or the whip fight in Saat Khoon Maaf.