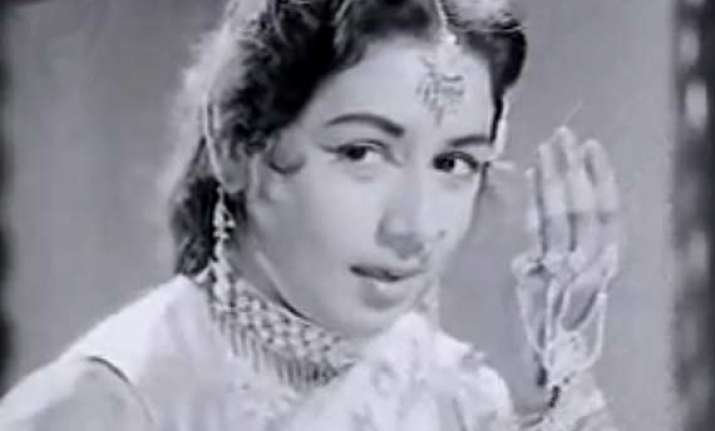 New Delhi: Expressing grief over yesteryear actress Nanda's death, veteran actors Manoj Kumar and Prem Chopra today described her as a very "down to earth person" and a "woman with no tantrums".
Kumar, who had shared screen space with Nanda in films like 'Gumnaam', 'Shor' and 'Bedaag', says he is shocked and unable to digest that she is no more.
"I started working with her when she was already established and I felt apprehensive to work with her. She encouraged me a lot. I had great experience working with her. She was obedient and punctual," Kumar told PTI.
Kumar remembers that he used to call her an angel. "She was a very down-to-earth person with no attitude, extraordinary human being and a very talented actress. I used to call her angel," he said.
Kumar says she loved her performances in 'Jab Jab Phool Khile', 'Ittefaq', 'Chhoti Behan' and 'Toofan'.
Noted actor Prem Chopra, known for playing villainous roles, says he was fond of Nanda not only as an actress, but as a person.
"I did not have the privilege to work with her, but I admired her work a lot. She was a very warm and loving woman. she had no tantrums. I had met her socially she was good to talk," Chopra told PTI.
"It is unfortunate that she is no more. My sentiments and prayers for the family. It is sad that a lovely woman like her has left us," he said.
Actor Sunny Deol, whose father Dharmendra had worked with Nanda, said the news of her death saddened him.
"She was an iconic actress and a very good human being. It is sad that she has passed away. When we lose a wonderful human being like her, it definitely brings in sadness," Deol told PTI.
The 75-year-old actress, who was the niece of legendary filmmaker V Shantaram, died this morning at her Andheri residence here.