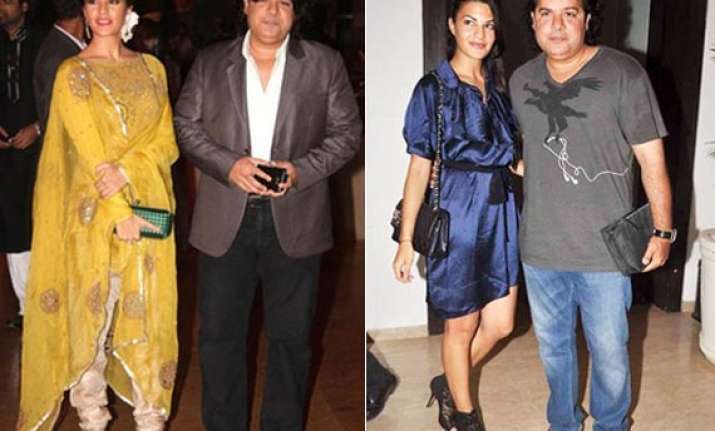 Mumbai: With Sri Lankan actress Jacqueline Fernandez cast opposite Salman Khan by Sajid Nadiadwala in his directorial venture Kick, Bollywood grapevines have been working extra time over the reason behind this decision.
Jacqueline was selected despite
Deepika Padukone
and
Priyanka Chopra
being in the fray. 
This was Sajid Nadiadwala's style of replying to  his rakhi sister Farah Khan and her husband Shirish Kunder and her brother Sajid Khan.
Farah, Shirish and Sajid Khan were  maintaining a distance from Nadiadwala, and there was buzz that Sajid Khan and Jacqueline were parting ways.
Then, Nadiadwala suddenly felt Jacqueline was the best choice for his film.
A few days after the release of Himmatwala, Nadiadwala announced that Sajid Khan would not direct the third outing of Housefull even though he had decided not to much earlier. 
Farah had taken to her microblogging site to vent her ire. Farah had tweeted at that time, "Sometimes all u hav 2 do is wait 4 Karma 2 catch up with certain peop2le... coz Karma is a bitch... n sooner or later that bitch is coming 4 YOU!" 
Earlier, Nadiadwala had proclaimed that her husband Shirish Kunder would not be directing Kick soon after Joker flopped last year even though he had decided not to do it earlier.
Once again, he gave interviews saying that Sajid would not direct Housefull 3 -- right when Himmatwala had proved to be a dud.