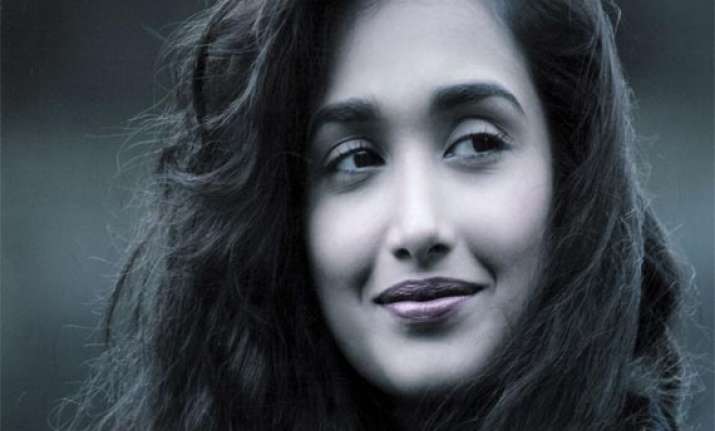 Mumbai, Jun 4 : Mumbai Police today questioned Suraj Pancholi, son of former actor Aditya Pancholi at the Juhu police station in connection with the suicide by actress Jia Khan on Monday night.
The two were involved in a rocky relationship since the last month, after Jiah found out that Suraj was intimate with another woman, sources said.
Suraj Pancholi was called to Juhu police station, and details about his activities from 8 pm till 11 pm last night were sought from him.
The last SMS that Jiah sent minutes before her suicide, was to Suraj.   Sources said, Suraj Pancholi had made a cellphone call to Jiah, during which the two reportedly quarreled after which the actress reportedly threw a bouquet out of the window, police sources said.
Suraj and Jiah had been going steady for the last one year, and had been noticed at several nightclub joints in Mumbai.
The 25-year-old actress who debuted opposite Amitabh Bachchan in the film "Nishabd"  was found hanging at her flat (No. 102) on the third floor of Sagar Sangeet Apartments in Juhu.  
The body of the actress was taken to the Cooper Hospital in Vile Parle Monday night and later shifted to J.J. Hospital in Byculla, where a post-mortem was conducted by a team of four doctors. A video recording of the post-mortem was made.
The body was later brought to Cooper Hospital after post-mortem was over.
Police questioned Jiah Khan's mother, their domestic help, security guards and neighbours to ascertain the cause of suicide.  News of her death was first reported by actress Dia Mirza through a social networking site around 1.45 a.m.
Jiah shot into the limelight in 2007 with Ram Gopal Varma's "Nishabd" in which she plays a teenager besotted with a man old enough to be her father. She got a Filmfare Best Debutant nomination for the role.
"Shocked and choked to hear about Jiah," Varma tweeted after hearing the news.
"Never seen a debutant actress with more spunk and more spirit than Jiah when I was directing her in Nishabd," the director said in another tweet.
In 2008, she was seen along with Aamir Khan and Asin in the blockbuster "Ghajini", a remake of A.R. Murugadoss's Tamil film by the same title.
She was last seen in Sajid Khan's "Housefull" with Akshay Kumar, Reiteish Deshmukh, Deepika Padukone and Lara Dutta.
She was born Nafisa and changed her name to Jiah before going back to her birth name. Her mother is Rabiya Amin, an actress in the 1980s who was seen in the Tahir Hussain movie "Dulha Bikta Hai".
She also got a Filmfare Best Debutant Nomination.
Jiah's mother and sister had gone out and she was alone at the house when the incident happened, police said.
"Jiah's mother and sister found her hanging when they returned at around 11 PM," police said, adding that Jiah used her own dupatta to hang herself.
Following are the latest updates on the acress' suicide:
10:53 pm : Jiah Khan gets a phone call from boyfriend Suraj Pancholi, son of Aditya Pancholi. She throws out a bouquet outside the window, according to Vishwas Nagre-Patil, Additional CP, Mumbai Police.
11pm. Jiah Khan found dead hanging from the ceiling with her dupatta.
11: 30 pm: Juhu police reaches Flat no 102, Sangeet Sagar apartment. Questions Jiah's mother, servants, security guards.
6 am: Jiah's body sent to Cooper Hospital. Later shifted to JJ Hospital for post-mortem.
9 am: Police registers case ADR 61/2013 under Sec 174 CrPC on suicide.
10.05: A team of four doctors, Dr Chikhalkar, dr Thumbe, Dr Shelke and Dr Vidulkar conduct post-mortem at JJ Hospital
12:15 pm post-mortem over.
12:40 pm Jiah's body brought back to Cooper Hospital
3 pm: Suraj Pancholi's questioning by police at Juhu police station continues. He has been questioned for the last two hours.