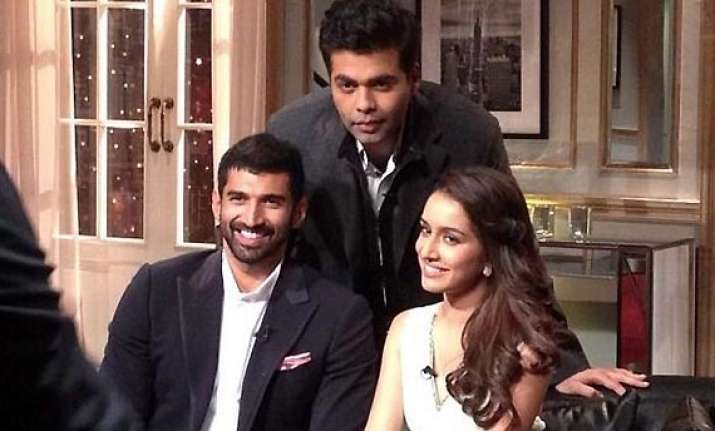 Mumbai: Actress Shraddha Kapoor, who had a fallout with Aditya Chopra after she flouted her three-film deal with Yash Raj Films (YRF) for "Aashiqui 2", says she will always consider the producer as her mentor.
She hopes he will call her for a movie someday.
During the shooting of a forthcoming episode of celebrity chat show "Koffee With Karan", Shraddha was asked by host and filmmaker Karan Johar if she still shares a cordial relationship with Chopra.
"He is always going to be my mentor, always," said Shraddha.
To that, Karan asked - "So, no matter what water ran through that bridge it's all okay now?"
Shraddha responded by saying: "Well! I am just waiting for the day when he calls me and tells me, 'Shraddha I want you in a film'. So, fingers crossed...that should happen soon."