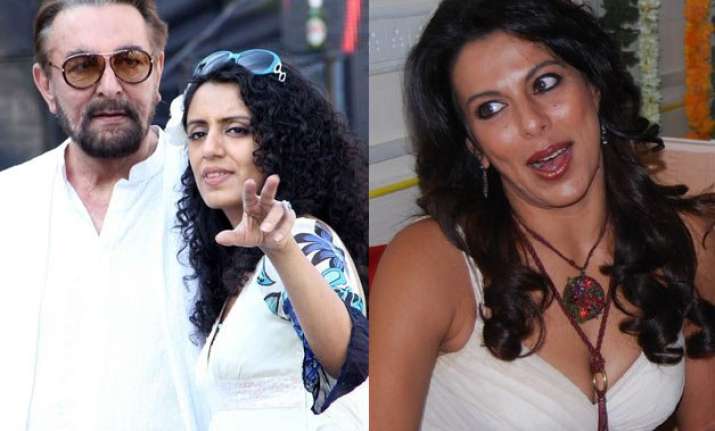 New Delhi: Veteran actor Kabir Bedi has been making to the headlines these days, thanks to his fourth wedding and war of words with daughter Pooja.
Kabir married his long-time girlfriend Parveen Dusanj a day before he celebrated his 70th birthday.
This is when Pooja, who was not invited to the wedding, took it to social media to express her feelings and ended up calling Parveen a wicked witch.
Although, she had deleted the post later and did wish the newly wed all the best, but Kabir was deeply disappointed by Pooja's post and refused to accept any explanation on it.
The war of words between Pooja and Kabir raised a lot of eyebrows and the rumours about problems in father-daughter relationship started doing the rounds.
Finally, Pooja Bedi decided to put all the rumours at rest and opened up on her fight with dad Kabir. The 'Jo Jeeta Wohi Sikandar' actress blamed Parveen for spoiling her terms with the veteran actor.
"Parveen has driven a wedge between a father and a daughter. Friends and family have told me that till she is in the picture, I'll never be able to reconcile with my dad," Pooja told a leading daily.
On the other hand, Kabir Bedi is quite happy after marrying Parveen, who is 29 years younger to him. The couple has been dating each other from around a decade and entered the nuptial bond on January 15, 2016.