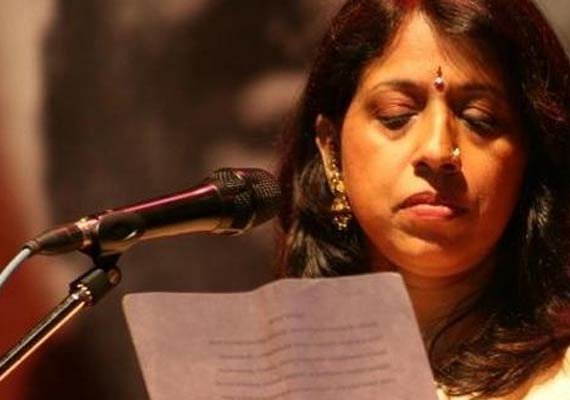 New Delhi: Kavita Krishnamurthy has been singing for over 30 years and now her focus is on good work and not money.
"I've sung all over the world. I am looking forward to work where I can be of some service to poor people or those who laid down lives for us" she told reporters here Wednesday.
"If I can give back to people, that will make me happiest person," she added.
The singer, who lent her voice to actresses like Madhuri Dixit, Manisha Koirala and Rani Mukerji, now wants to give back to the public by doing good projects.
The "Mera piya ghar aaya" hitmaker said she has even turned down "cheap" songs in the past.
"There was a time when good lyrics were not written. They were cheap. I thought that it wasn't the kind of song my family would listen to, so I refused to sing... I won't perform where the money is good and people are drunk. No one can buy artistes like us," she said.
She along with her violinist-husband L. Subramanium, and Suresh Wadkar will pay tribute to martyrs here Thursday.
Wadkar added: "Film songs now have abusive lyrics too and no festival is complete without such songs. There are no situational songs now. Film producers demand for four item numbers because he has dates of four heroines."